Saadey CM Saab: What's new in this Harbhajan Mann film ?
By Harpreet Singh | May 9, 2016
This is very much clear that you all would know much about the movie 'Saadey CM Saab's story. But do you know what this movie has new and special? Year's most awaited Punjabi feature film 'Saadey CM Saab' having its promotion on full speed, going to be released soon. World widely die hearted fans of Harbhajan Mann are dying for single glimpse of the movie. As Harbhajan Mann will be on screen after a gap of one year, this is creating more sensation. You might be getting so many ideas about the movie from its trailers and songs. But even then what this movie has new? Let's come and know:
CM connecting Punjab with South
Yes!!!! This movie 'Saadey CM Saab' is going to give a pleasant surprise to all of you. Many times you had watched Punjabi songs in Bollywood and more. But this movie is probably the first one for a cocktail of Punjab with South. As south India's superstar Dev Gill is going to be featured in this movie. Dev Gill has many super hit productions to his name in Tollywood and even worked along with Rajnikanth in the movie Lingaa. So this is quite interesting to watch Pollywood and Tollywoood stars on the same screen.
Living Legend GM supporting CM Saab
Yes readers, Living Legend Gudas Mann is supporting CM! Ooh don't take it politically in real life but reel. Gurdas Mann is supporting movie 'Saadey CM Saab'. If you remember Gurdas Mann comes forward along with Harbhajan Mann on the launching of this upcoming movie. During this meet one Mann expressed his vies to share screen with another Mann sitting in front of him. Yes Harbhajan did it for Gurdas, although they have shared stage while singing many times but not got any chance for working together on silver screen.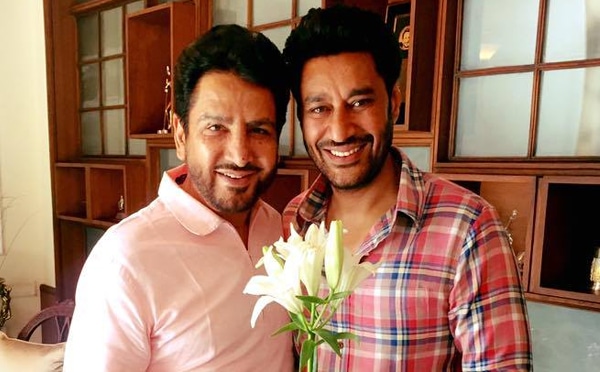 Fantastic Shooting 60 Locations
This will be really new for all of you that, this movie had been shot at 60 different locations. This big number of locations is also not common for Bollywood. Apart from locations, this movie's shooting involved the use of a big cast and crew, challenges to be the biggest.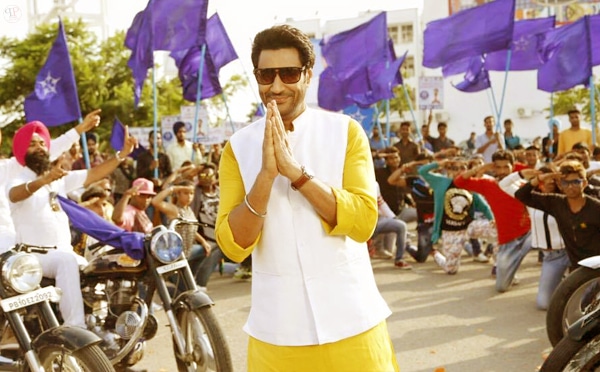 Unique Promotion Style
Harbhajan Mann always makes some growth of Punjab's film industry. Either it be his debut miovie 'Jee Aayan Nu', which he launched on international level for the first time in the history of Punjabi movies or 'Saadey CM Saab' movie's unique promotion. Yes, Harbhajan Mann has set a new trend in the Punjabi entertainment world as he promoted the movie by visiting to the state's various villages, so that Punjabi movies' audience can be increased. He also arranged some of his surprise visits to the villages for telling people about his upcoming movie.
Leave a Comment