Rising Star 2016 Auditions & Registration Detail
By Harpreet Singh | November 1, 2016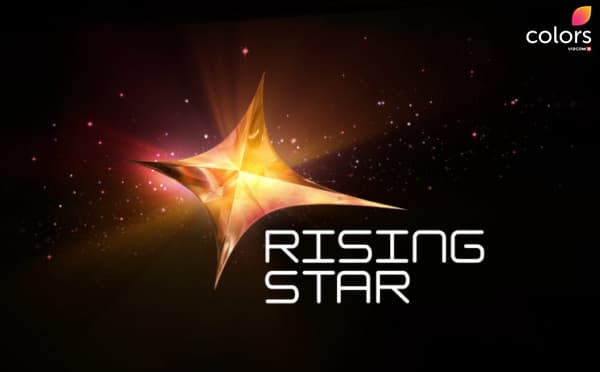 SMS Risingstar to 56882 OR Download ColorsTV App
For Online Registration Log on: www.colorstv.com/risingstar
Auditions Rules
1. Age Limit: 6 Years and Above
2. Age Proof: Birth Certificate/ Driving Licence/ Passport/ Pan Card/ School Leaving Certficate
3. Minor should be accompanied by parent/guardian.
4. Participants have to make their own travel and lodging arrangements
Requirement of the Audition Video
1. The Participant shall ensure that the maximum duration of the Audition Video
shall be 3_(three) minutes and any Audition Video exceeding the aforesaid criteria shall be rejected.
2. The Audition Video should contain a song as sung and recorded by the Participant in his / her voice. The
Participant at its discretion may or may not use the musical instruments while recording the Audition Video.
3. The maximum permitted size of the Audition Video can be 10 MB.
4. The Audition Video file can be uploaded by the Participant in the following formats: Avi, mpeg, Mp4.
Delhi Auditions
Date : 5-6th November 2016
Venue: Guru Harkrishan Public School, Poorvi Marg, Vasant Vihar, New Delhi – 110057
Mumbai Auditions
Date : 12-13th November 2016
Venue: H.K College of Pharmacy HK Building, Relief Road, Pratiksha Nagar, Oshiwara, Jogeshwari(W), Mumbai – 400102
Chandigarh Auditions
Date : 4th December 2016
Venue: Satluj Public School, Sector -4, Panchkula, Haryana -134112
Lucknow Auditions
Date : 11th December 2016
Venue:G.D Goenka Public School, Sector-B, Sushant Golf City, Amar Shaheed Path, Ansal API, Lucknow,Uttar Pradesh 226030
Kolkata Auditions
Date : 17-18th December 2016
Venue: Narula Institute of Technology 81, Nilgunj Road, Kolkata-700109
Guwahati Auditions
Date : 21th December 2016
Venue: Royal Group of Institutions Betkuchi, Opp Tirputi Balaji Temple, NH37, Guwahati-781035, Assam
Jammu Auditions
Date : 15th November 2016
Venue: Coming Soon
Ranchi Auditions
Date : 15th November 2016
Venue: Coming Soon
Jamshedpur Auditions
Date : 16th November 2016
Venue: Coming Soon
Amritsar Auditions
Date : 17th November 2016
Venue: Coming Soon
Ludhiana Auditions
Date : 18th November 2016
Venue: Coming Soon
Bhubaneswar Auditions
Date : 18th November 2016
Venue: Coming Soon
Varanasi Auditions
Date : 20th November 2016
Venue: Coming Soon
Hyderabad Auditions
Date : 20th November 2016
Venue: Plot No. 103, Ambience Fort, Attapur, Lane Behind Attapur Brand Factory, Hyderabad
Banglore Auditions
Date : 22th November 2016
Venue: Coming Soon
Shillong Auditions
Date : 22th November 2016
Venue: Coming Soon
Siliguri Auditions
Date : 24th November 2016
Venue: Coming Soon
Jaipur Auditions
Date : 24th November 2016
Venue: Coming Soon
Nagpur Auditions
Date : 26th November 2016
Venue: Coming Soon
Vadodara Auditions
Date : 26th November 2016
Venue: Coming Soon
Raipur Auditions
Date : 27th November 2016
Venue: Coming Soon
Indore Auditions
Date : 27th November 2016
Venue: Coming Soon
Bhopal Auditions
Date : 28th November 2016
Venue: Coming Soon
Jabalpur Auditions
Date : 29th November 2016
Venue: Coming Soon
Leave a Comment