Rhythm Boyz Entertainment shines in second edition of Jio Filmfare Awards Punjabi (2018)
By Harpreet Singh | March 24, 2018
Recognition…A word which can make any Industry, corporate or lets say any company would feel proud of if is recognized across. Same goes true for Punjabi Industry's most talked about Production Hous Rhythm Boyz Entertainment which is in habit of giving its audiences best films with good storyline, too good dialogues,amazing screenplays, best choice of actors and actresses with supporting cast too, soothing Music, Too Good lyrics and lastly a good Director. All these people together make a good, trustworthy team on whom our audience rely on. And when the team is so good, the deliverables are too good, it is the responsibility of the Management of the Film Industry to recognize such a team of precious gems.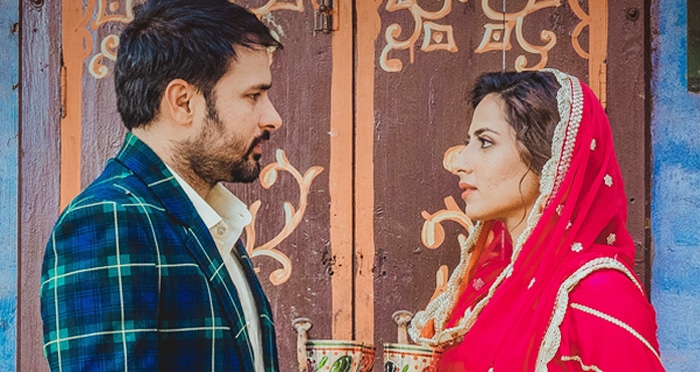 Well, the Management has actually done this. This was the second year of Reliance Jio Filmare Awards here in Punjab. And it is a Proud moment for our Punjabi Industry that Rhythm Boyz Entertainment have once again bagged Eleven Awards in this year's Reliance Jio Filmfare Awards 2018 under different categories which are, Best Film (Lahoriye), Best Actor in a Leading Role (Amrinder Gill), Best Music Album (Jatinder Shah), Best Director, Ksshitij Chaudhary (Vekh Baratan Challiyan), Best Actor in a Leading Role, Female (Sargun Mehta — Lahoriye), Best Debut Director (Amberdeep Singh — Lahoriye), Best Actor Critics (Binnu Dhillon – Vekh Baratan Challiyan), Best Playback Singer, Male (Amrinder Gill – Akhar – Lahoriye, Best Playback Singer, Female (Neha Bhasin – Paani – Lahoriye, Best Dialogue (Amberdeep Singh – Lahoriye) and Best Production Design ( Tariq Umar Khan – Lahoriye). Wow – Actually A Proud Moment. And to top it all, this amazing production house has won Twenty Five Awards in total in these two years, Fourteen Awards in the First Reliance Jio Awards 2017 and Eleven This Year. An applaudablemoment for Rhythm Boyz Entertainment.
We wish luck to the team of Rhythm Boyz Entertainment in a hope of giving another good film "Golak Bugni Bank Te Batua" with a thought of surprise elementalso, that what now. What is in store in this upcoming above mentioned film, which is releasing on 13 th April, 2018. We are very sure that this movie will also be a complete entertainer like the earlier ones.
Leave a Comment