Review: Sarabjit The Impossible Journey of a Sister
By Harpreet Singh | May 20, 2016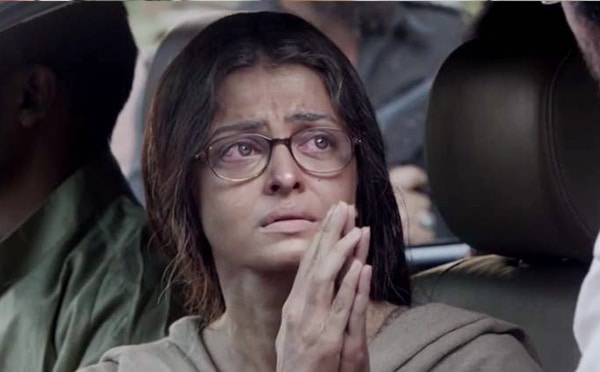 Story
The movie 'Sarabjit' is based on a very serious and true incident putting light on Indo-Pak relations. In which a young man Sarabjit from India, got trapped in Pakistan; where agencies treated him as a terrorist. While his sister Dalbir Kaur struggles to prove her brother innocent. But got failed, as Sarabjit dies in Pakistani prison.
Acting
Acting of leading hero Randeep Hudda will not let you to take your eyes away from the screen even for a second. Randeep Hudda has played the role of Sarabjit's life in Punjab and during prison at Pakistan extremely well. Randeep's character of Sarabjit has shocked everyone. Aishwarya Rai Bachan playing the vital role of Sarabjit's sister Dalbir Kaur will be seen as the struggle by a girl for the release of his brother. Aishwarya seems to be fine with this pitiful and very serious character. If we talk about the dialogue delivery of Aish and Randeep then it is perfectly well and also both have added Punjabi ascent to their language according to the demand of the script.
Direction
Director of the movie Omung Kumar made his best to take the audience near to the life of Sarabjit. Locations used for the movie and the picturisation of this film are also up to the mark. Emotions of the prisoner Randeep and the fight of a sister for the justice to her brother will make the audience eyes heavy.
Music
Movie has total 9 tracks, sung by the folk and pop stars of the industry, Sonu Nigam, Arijit Singh, Shafaqat Amanat Ali, Sukhwinder Singh, Sunidhi Chauhan and Shail Hada. Movie will entertain the audience with the romantic, Dj and sad versions of the music; this variety of music is also a miracle of demand of the movie making it more beautiful.
punjabipollywood.com rate it as ★★★★/5
Leave a Comment