Releasing date of Rana Ranbir's Asees is announced
By Harpreet Singh | March 8, 2018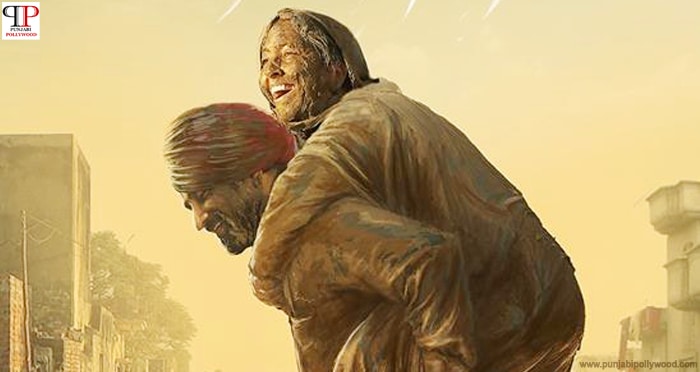 Rana Ranbir, who is always curious to present the best and unique work to the Punjabi audience, is coming out his own production 'Asees'. Rana Ranbir is punching out this time with an all- rounder performance, being the actor, writer, director, and the producer of this film. Poster of this Punjabi movie Asees has been released on March 7th , while it will be in theatres on June 22.
Being very much excited, versatile actor is getting emotional about this project. "Asees is our ambition, our trust, and our child!" said Rana Ranbir. "A 2 hour 5 minutes natural movie is a colorful presentation of a mother-son relation explaining heights of emotions, affection, disputes, betray and enjoyment." added Rana Ranbir.
Crew of this new Punjabi movie is a package of very much talented gems of Punjabi entertainment industry including Sardar Sohi, Rupinder Rupi, Rana Ranbir, Kuljinder Sidhu, Neha Pawar, Pardeep Sran, Seema Kaushal, Malkit Rauni, Charanpreet Mann, Raghveer Boli, Shavinder Vicky, Samuel John, Jaggi Dhuri, Ravinder Mand, Shavin Rekhi, Diljraj Udey, Gurpreet Bhangu, Avrinder Kaur, Roopinderjit Sharma, Rajvir Boparai, Gurdaas Sandhu, Lovepreet Lovely, Priya Lakhanpal, Jyot Arora Jeeva, Jagdeep Bheema and Sandeep Bharadwaj.
Songs of Asees movie are written by Gill Raunta, Amar Kavi and Rana Ranbir himself, although Musical impaction is by music director Tejwant Kittu. Singers included in this movie are Kanwar Grewal, Lakhwinder Wadali, Firoz Khan, Pardeep Sran, Kulwinder Kelly and Gurlez Akhtar. Rohit Dhiman is the editor of this new Punjabi movie.
Leave a Comment