Reasons why Jindua is a must watch Punjabi movie
By Harpreet Singh | March 15, 2017
Every movie is based on some of the either story, but some movies have a blend of uniqueness in it. Jindua is also that sought of movie, which have much uniqueness in it. Releasing on 17th March 2017, Jindua will be one of that movies that will be remembered year long for its unique things. Punjabi movie Jindua is a blend of love story with ifs and buts and problems faced by NRIs in foreign countries. Here we bring to you the reasons to watch Jindua and why it's unique: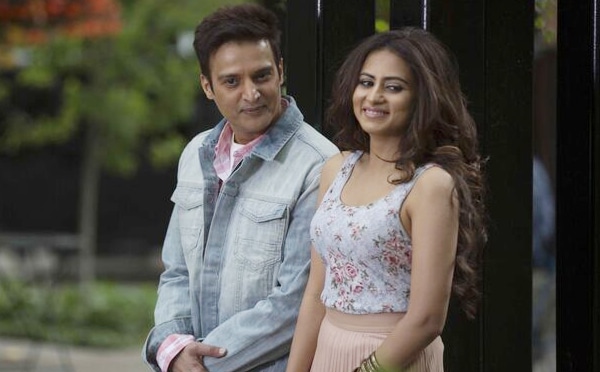 1.The Perfect Couple
The super hit and entertaining Jodi of the Punjabi film industry is back in Jindua after many years. Jimmy Sheirgill and Neeru Bajwa have been seen sharing the screen in the movie 'Munde UK De'. And after that they have not been cast in any of the movie. Now it's Jindua where the duo will be performing together after a long time to make it a Superhit.
2.Director and his direction
Navaniat Singh, who has been directed numerous super entertaining movie in Punjabi cinema like Mel Karade Rabba, Singh Vs Kaur, Shareek, Romeo Ranjha, Tera Mera Ki Rishta, Dharti, Taur Mittran Di and much more is once again with an unique story in Jindua. It is expected that Jindua will be more hit than his previous projects.
3.The 'Daffi' Connection
Yes it's for the first time in Punjabi movie that a dog named as Daffi will be playing an important character in the movie. He will play a character of best friend of Jimmy Sheirgill, who will always listen to him in his good and bad. And always help him to get rid of his worst conditions.
4.The ultimate music
The music is said to be the soul of the music and Jindua music will take you to a journey of traditional folk music of Punjab. Be it western or traditional music, Jindua has a perfect blend of all kind of music that will surely take your heart away.
And obviously the story is extraordinarily amazing that will leave a message for those people who want to leave India in sake of earning dollars. Jindua will showcase an extremely beautiful friendship and love story all together on the silver screen that will be in theatres on 17th March, so get ready and book your advance tickets for the movie as soon as possible.
Leave a Comment