Ravinder Grewal's Dangar Doctor first look unveils "Jelly Da Mashoor Danger Klinic"
By Harpreet Singh | September 5, 2017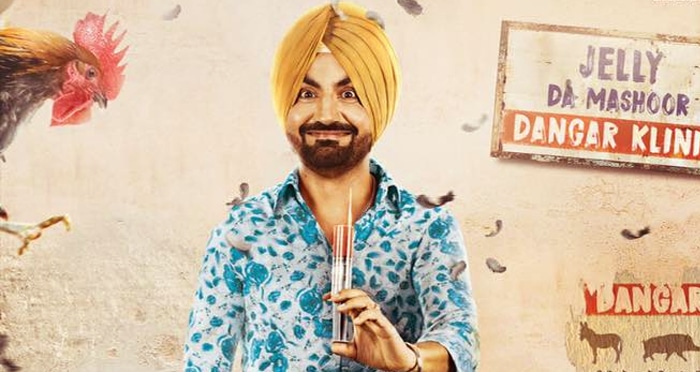 Ohri production in association with Anil Arora has unveiled the first look of their much awaited Punjabi movie featuring Ravinder Grewal titled as Dangar Doctor Jelly. The first look of Ravinder Grewal's upcoming Punjabi movie shows him in the character of Vetenary doctor, who uses to treat the animals.
As per the unveiled first look, it seems Ravinder Grewal aka Jelly will be the most funniest and naughty doctor at the same time. It also reveals that the name of Dangar Doctor Clinic will be known as Jelly Da Mashoor Danger Klinic, the name itself shows that the movie will surely attract the viewers to the theatre.
Atharv Baluja has been directed the upcoming Punjabi movie Dangar Doctor starring Ravinder Grewal as the main lead. Whereas the movie have been produced by Ohri Production, Shivoham Media and Anil Arora. Soon the trailer of Dangar Doctor will also be revealed on Youtube. So be ready to meet Dangar Doctor urf Jelly in theatres this Diwali for any problem of your pets, the Doctor will come to your city on 20 October 2017 in your nearby cinema hall.
Leave a Comment