Ranjit Bawa Will Join Politics If Kangana Ranaut Contests for Elections in Punjab
By Gurpreet Kaur | June 2, 2021
Punjabi Singer-actor Ranjit Bawa is all set to join the politics if the popular Bollywood actress contests elections from Punjab. Ranjit Bawa took to his Twitter handle and mentioned if Kangana Ranaut grabs a seat in Punjab elections, he would love to contest in her opposition.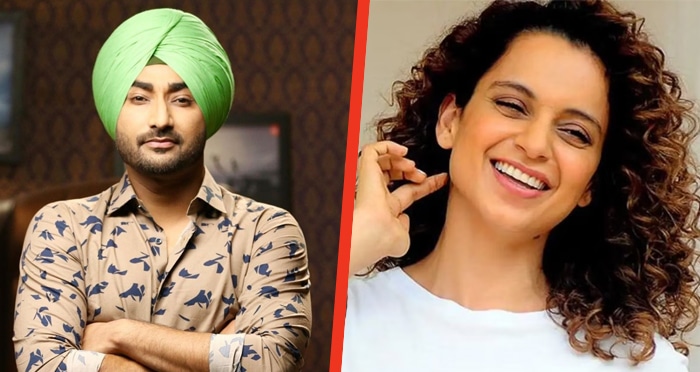 The speculations of Ranaut's joining the Punjab political party are doing strong rounds over the web. Actually, it all started when Kangana's account blocked from Twitter. Yes, her thoughts and actions have been altered ever since. Earlier, when the (ongoing) farmer protest began, she compared Punjabis with Khalistanis. She blamed them for spreading terrorism. Also, she had an ugly spat over social media with Diljit Dosanjh.
But now all of a sudden, her recent fascination with Punjab and its culture raising many eyebrows. A few days ago, Ranaut uploaded a picture on her social media platform where she's reading Punjab's 1984 history. Soon after, she went to Sri Harmandir Sahib Amritsar along with her family to offer her prayers.
Though Punjabis already were in doubts about her turned-around intentions and actions. However, Ranjit's (pun-intended) recent tweet clears the air to some extent. The actor wrote in Punjabi that if Kangana gets a seat in Punjab elections, he will take on the opposition.
To your knowledge, Ranjit was the first Punjabi celebrity to answer Kangana when she tweeted against the farmers. Moreover, the latter blocked Bawa from her account. Following that, Ranjit introduced the song 'Punjab Bolda' to respond back to the actress.
Lastly, if any political party thinks to bring Kangana on the ground then Ranjit is all set to dash down their hopes and expectation.
Leave a Comment