Hard-working Saanvi Dhiman ready to give a notable performance with movie Ranjha Refugee
By Punjabi Pollywood Team | October 21, 2018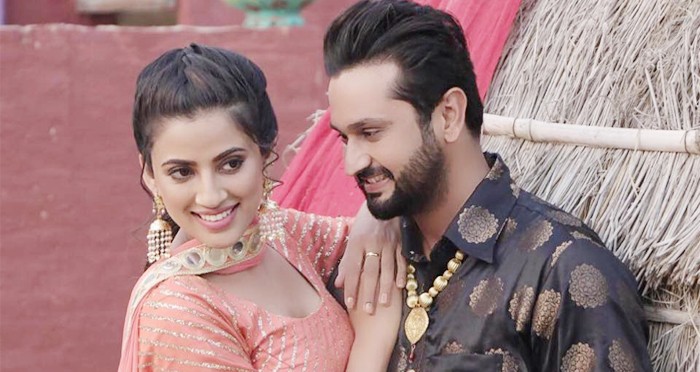 New Punjabi movie 'Ranjha Refugee' starring Roshan Prince and Saanvi Dhiman creating a lot of sensation among the Punjabi audience. The movie is not only having a twisting story of Roshan Prince's double role but more than that. The main lead actress of movie Ranjha Refugee is also getting so much of affection from the Punjabi audience. This pretty and beautiful girl was firstly seen in the hit-videos of Punjabi songs, after that she is having many prominent roles in her kitty.
Uttar Pradesh born Saanvi Dhiman had her basic schooling from Kapoorthala, she was very fond of dance and acting from her juvenile period. But she had to struggle a lot as her father died when she hadn't completed her high school. From that time this "Ranjha Refugee" actress Saanvi Dhiman is continuously fighting to earn the deserving name and fame.
First of all, she had got the opportunity to work in the video of song 'Majboori' by Master Salim. After that, she got noticed when she appeared in the song 'Khanjar' of Awaz Punjab Di fame Masha Ali. She also worked in Karan Jasbir feat Honey Singh song 'Zanjeeri'. Saanvi Dhiman also had a ticket to Bollywood as she acted in the movie 'MMisra' in 2016.
Saanvi Dhiman Punjabi Movies
She got much of popularity when she came out in one of supporting roles in Rupinder Gandhi 2: The Robinhood. Hopefully, the 2018 movie Ranjha Refugee will lead her to grand success and she will be seen in other Punjabi movies as well. The news is she is currently busy with another Bollywood project as well.
Leave a Comment