Popular Ramanand Sagar's Ramayana Hits the Small Screen Again!
By Sonia Khanna | March 27, 2020
On the heavy request of the public, the epic and mythological saga Ramanand's Ramayana will make a comeback on the television. The social media users requested for the same during the 21-day all India lockdown. Thus, the Information and Broadcasting Minister Prakash Javadekar announced the happy news.
He wrote, "Happy to announce that on public demand, we are starting re-telecast of 'Ramayana' from tomorrow, Saturday, March 28 in DD National, One episode in the morning 9 am to 10 am, another in the evening 9 pm to 10 pm".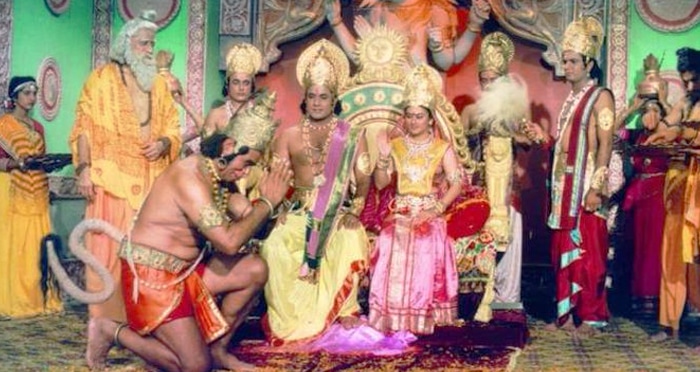 The show, which was originally telecast from 25th January, 1987 to 31st July, 1988 returns to the small screen after more than three decades. As per the sources, Prasar Bharati has been striving for the rights of the show for more than six months.
There are further speculations that soon there will a re-telecast of Mahabharata too. The negotiations for it are also in the process. Well, Ramayana holds a religious significance and sentiments. It received immense love from the viewers then, and we expect it will once again spread its magic.
So, gear up to witness the renowned mythological journey of Lord Rama!
Leave a Comment