Rabb Da Radio 2 Review: No End to Soul Stirring Drama
By Punjabi Pollywood Team | March 30, 2019
After the successful first part Rabb Da Radio, now almost after two years, the makers are back again with its sequel Rabb Da Radio 2 to make audience all emotional. The pinch of nostalgia is clearly there while watching the movie that makes the viewers to relate to the first part.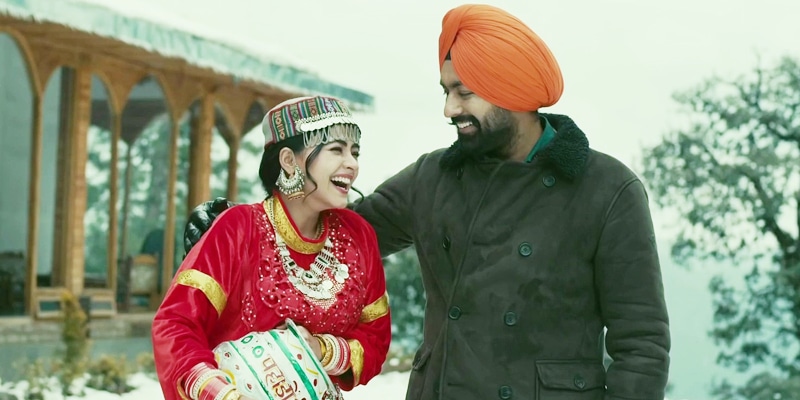 Story:
The story revolves around the two main characters Manjinder Singh (Tarsem Jassal) and Guddi (Simi Jassal). The emotional heart rendering drama is seen after the newlyweds visit Manjinder's maternal grandparents after almost 16 years. They are dejected to see that the things are not same as they were 16 years before. Four of the Manjinder's maternal uncles are not on good terms with each other and there is tiff between them. Now it is in the hands of the couple, what they will do to knit them back together. Eventually, they try some funny things to stop the partition and when Manjinder unite with his family, it makes the audience quite emotional and all into tears.
Acting:
The roles played by the lead characters, Tarsem Jassar and Simi Chahal in the movie are praise worthy. They totally carried the essence of its first part and played outstanding role in convincing the audience. The roles played by other artists are also well performed and did justice to it. Especially the end part performed by Nirmal Rishi is superbly performed.
Direction:
The Director, Sharan Art did a great job in creating a nostalgic emotional ride for the audience yet again. The script is penned down very thoughtfully by Jass Grewal and both of them had created and compiled up such a beautiful story yet again.
Music:
All the tracks of the movie complement its story and are relatable to the story. Especially the marriage track amuses people and is very lovable. The background music of the movie is surely one of the plus points of the movie.
Leave a Comment