Punjabi Singers Came in Support of Farmers Protest in Delhi
By Sonia Khanna | December 4, 2020
Today marks the ninth day for the ongoing farmers' protest against the new farm bill at the Delhi border. A massive force of Punjabi celebrities turned up to lend their support to the cause. Furthermore, there are several singers who are serving food & langars through the Khalsa Aid mission and many more. The list includes Sidhu Moosewala, Rupinder Handa, Babbu Maan, Parmish Verma, Kanwar Grewal, Ninja, Harf Cheema, Harbhajan Mann, and Tarsem Ranjit Bawa.
Dilpreet Dhillon, Jordan Sandhu, and Amrit Maan are standing strong with the farmers. They initiated serving food while volunteering for the Khalsa Aid. Moreover, they find it as their social responsibility to feed the people sitting in the severe cold weather fighting for their rights. Also, the mission shared a series of videos on their social media handle displaying celebrities well-supporting the cause.
Punjabi Singer in Farmers Protest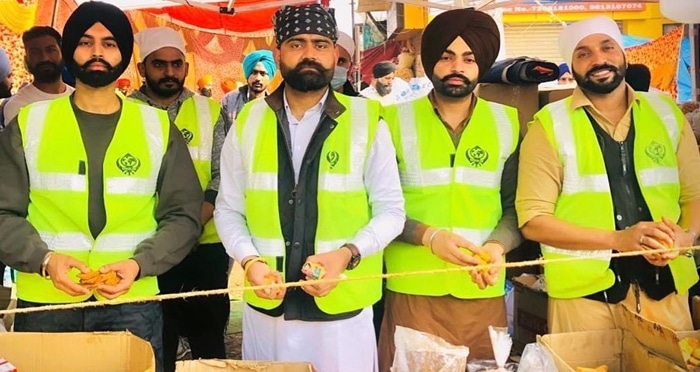 Besides it, the singers presented their emotions through their recently released songs. The songs are centered on farmers' emotions, feelings, and circumstances. Kanwar's song Ailaan and Harf Cheema's Pecha have crossed more than 30 lakh views (each) on YouTube. The songs are highlighting the current rally & farmers' agony.
Talking about the current situation, the farmer's representatives are on the talking table with the central govt. However, nothing has been concluded so far.
All in all, watching Punjabis hailing from different backgrounds standing in solidarity is truly inspiring. We wish & hope the matter gets resolved soon and justice prevails.
Leave a Comment