Punjabi Movies: Box Office Collection Report 2019
By Gurpreet Kaur | November 18, 2019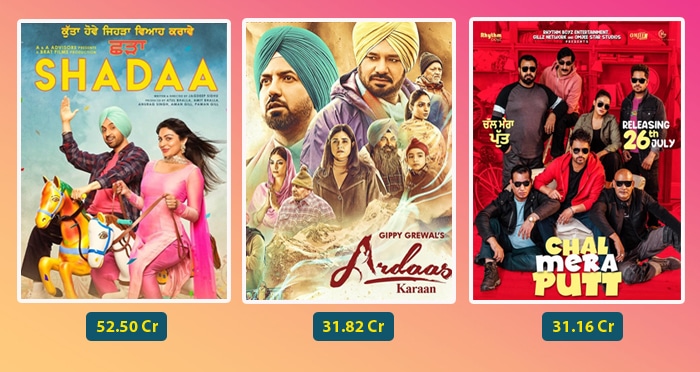 As we are heading into 2020, let us look at the passing year's box office collection report so far catering the Punjabi movies. This year we have witnessed a plethora of Punjabi films pitching unique genres, ideas, concepts, and stories. The Box Office graph displays that several movies made it to the hit, some turned out average, and few completely failed to impress the movie-goers.  All in all, the Punjabi Film Industry has managed to rake in a decent amount of collections throughout the year.
A major chunk of credit goes to the actors who toiled hard to entertain audiences at large. This year, the stars of the industry played distinctive roles or characters to unleash a spell of creativity and innovativeness.
As per the Wikipedia report, besides India, the rage for Punjabi Cinema has seen a significant rise overseas. The nations, such as, Canada, USA, UK, and Australia are leading the charts with massive numbers. Thanks to the rigorous endeavours made for the effective promotion tasks, both online and offline by media houses.
Here, is the list of highest grossing films of 2019. Check out and see where your favorite movie is positioned.
Punjabi Movie Box Office Collection 2019
Indeed, the shining figures of 2019  ignite the excitement for 2020 Punjabi celluloid projects! Looking forward to a more brimful year ahead.
Leave a Comment