Punjabi Movie 'Parahuna' introducing Parahuna Culture of Punjab
By Punjabi Pollywood Team | September 24, 2018
Producers Mohit Banwait and Mani Dhaliwal put forth one of the most humouristic creation of pollywood "Parahuna" star casting Kulwinder Billa, Wamiqa Gabbi, Karamjit Anmol, Harbi Sangha and Sardar Sohi. This marvellous creation takes us back to the villages of 90's filling us with the beauty of Punjabi culture and its heritage. Basically this movie is based on the respect and authority a son- in- law (Parahuna) carries in our culture.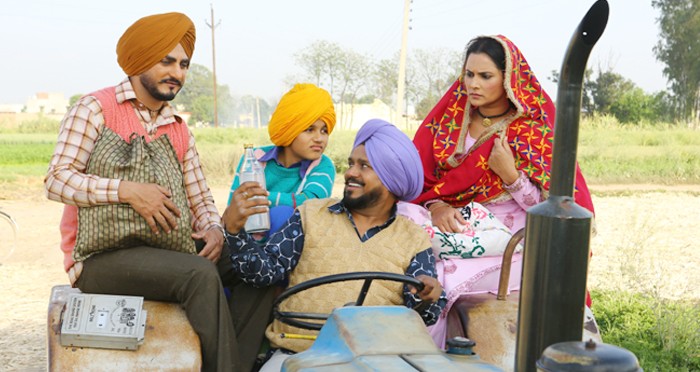 FAUJI (Sardar sohi) as "sab ton vadda parahuna". LAMBARDAR(Karmjeet anmol) as "vadda parahuna". PATWARI(Harbi sangha) as chotta parahuna. Not to forget 'Kulwinder Billa' our soon to be parahuna. And yes one cannot fail to appreciate the comic scenes these three (Karmjit Anmol, Harbi Sangha and Kulwinder Billa) put forward.
In trailer we notice Kulwinder billa fantasizing about 'Preeti Sapru' and finds her resemblance in none other than Wamiqa Gabbi. And so starts their love story. Now do you guys remember any love story being so simple? Of course not…. Now our sab ton vadda parahuna saahb wants to choose wamiqa gabbi's groom. But the other two parahuna's also want to show their authority by choosing her groom. To knows who win we have to wait till 28th September. Besides all this Nirmal Rishi and Gurpreet Banghu doesn't cease to amaze us with their acting skills.
Parahuna Movie Official Trailer
For the complete mirch massala and entertainment 28 September is the date. Till then best of luck team parahuna.
Leave a Comment