Punjabi Film Industry need a diffrent cencor board: Mukul Dev
By Harpreet Singh | April 16, 2016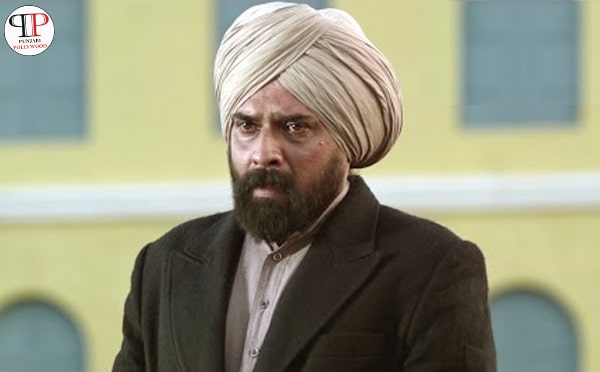 India is a land of diversities who presents it's diversified cultures on a single platter. Every place has it's own unique values, traditions, customs and histories and the person who belongs to that particular place understands it much better than any other person. If we talk about Punjab, it too have a very rich culture and history. We all heard and read about lots of stories related to Jallianwalla Bagh in books, in movies and also by paying a visit in the museum. But if I can say very few or hardly 2-3% people know about the saka of 'Nankana Sahib' where the people were brutally killed by the Britishers just like in Jallianwalla Bagh.
The movie 'Saka' is related to the incident of cold-blooded murders of Sikh in Nankana Sahib. But the censor board has given 'A certificate' to this movie which hurts the main character and a very fine actor of Pollywood and Bollywood 'Mukul Dev' and he gives his statement in which he wants "Punjabi cinema should have their own censor board", which is quite right so that people related to Punjab can easily and finely understand the depth of cultural inheritance of Punjab. This grade shows the negligence towards punjabi cinema. Punjabi cinema gets targeted because as he said the babu's in Mumbai can't understand the profundity of Sikhism.
Every state should have its own State Censor Board for regional movies because it becomes difficult for the person to judge who have a very little or no knowledge about the subject of the movie. You need to have in depth knowledge and soul to understand the history of a particular culture and religion. It is hard for a Gujarati or Bengali to understand the deep concerns and histories of Punjab and same for the Punjabi.
If the Censor Board allows the movies like Mastizade, Ragini MMS, Grand Masti and such kind of 'B grade' movies then what is the problem to show the movie which is related to the deep dark histories of Punjab. Our upcoming generations have full right to understand the heavy past of Punjab. If they don't see the movies like 'Saka' then how do they come to know, what their forefathers had done for us so that their future generations get fresh and air of freedom to breathe.
Leave a Comment