Puaada Movie Box Office Collection: Average In Punjab But Highest in Canada
By Harpreet Singh | September 9, 2021
Puaada was the first movie with the big cast to release on the silver screen, post-pandemic. After a gap of about 12-15 months, the Ammy Virk and Sonam Bajwa starrer movie hit the big screen. Furthermore, released on 12th August 2021, it successfully managed to seek a decent Puaada movie box office collection. As per Wikipedia, Puaada collected 1.25Cr. on the first day and 7.15Cr. on the first weekend worldwide of its release.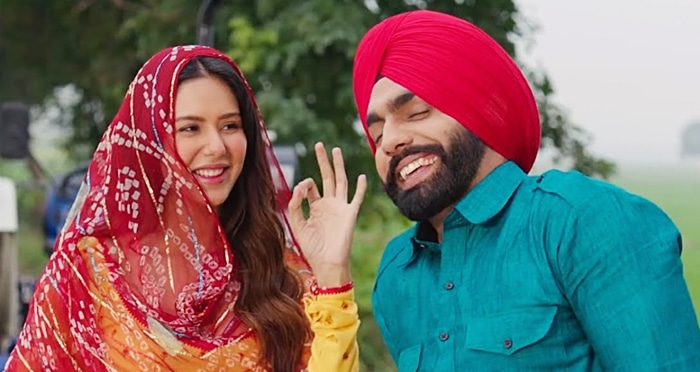 Despite Covid-19 restrictions, Puaada garners popularity and love from the audience residing worldwide. Also, the movie has lost some screens owing to the infamous Ammy Virk controversy. Zee Studios and A&A Pictures present the Punjabi rom-com.
According to the makers, the film's total collection goes beyond expectation. Being the foremost Punjabi movie to get the theatrical release after lockdown, definitely worked in the favor of the film. However, it's when Akshay Kumar's starrer Bell Bottom has released and impacted Puaada's box office collection.
Precisely, the movie minted a huge 5 Cr. in Canada only, followed by the USA, the UK,  Australia, and Singapore. There were some prospective nations where no hefty collections had been made on account of its unreal story. Also, the Jodi of Ammy and Sonam fails to spread the charm of their magic. Another reason for the under-collection could be the re-release of Chal Mera Putt 2.
In addition, check out the final figures of the Puaada movie box office collection globally:
Puaada Movie Second Weekend
USA – 1.44 Cr
Canada – 4.14 Cr
UK – 1.59 Cr
Australia – 76.93 Lakh
Singapore – 2.13 Lakh
Puaada Movie Third Weekend
USA – 1.69 Cr
Canada – 4.83 Cr
UK – 1.94 Cr
Australia – 83.48 Lakh
Singapore – 2.37 Lakh
Puaada Movie Fourth Weekend
USA – 1.79 Cr
CANADA – 5.11 Cr
UK – 2.1 Cr
Moreover, kindly note the mentioned box office figures are made after online and offline research data only. Therefore, the post cannot imply for any legal purpose.
Leave a Comment