Professor To Become First Multi-Lingual Project in Punjabi Cinema
By Punjabi Pollywood Team | January 4, 2022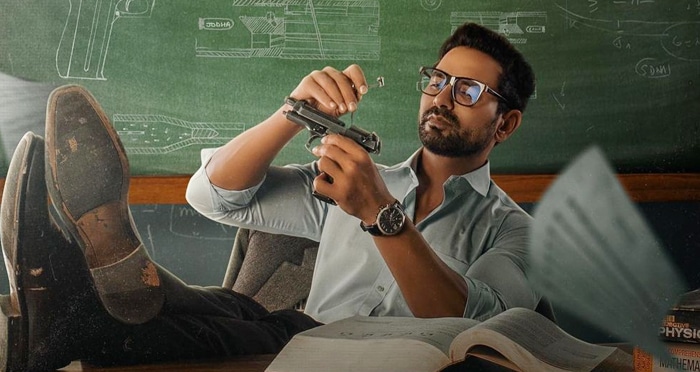 In an exciting piece of the announcement, the upcoming Punjabi movie Professor is to release in multiple languages. Yes, the first-ever movie in the Punjabi cinema is to be available in Punjabi, Hindi, Tamil, and Telugu languages.
The model-actor Kartar Cheema, featuring in and as Professor in the movie, took to his social media account and shared the incredible update. He shared the film's poster and captioned it as "Punjabi Industry's FIRST MULTI-LINGUAL MOVIE. Releasing in PUNJABI, HINDI, TAMIL, TELUGU ❤️. Our Team's Small Contribution Towards Taking our Punjabi Cinema To Different Heights. Waheguru Mehar Karn".(sic) Also, he tagged the entire cast and crew of the flick.
About the movie, Gaurav Sran serves as the director while Sunrise Productions, Black Chillies Entertainment, and Kartar Cheema Entertainment present the much-awaited motion picture. In addition, Dilkaran Sran, Jassi Dhaliwal, Aditya Aggarwal, and Poonam Pawar produce the Punjabi film. Also, Inderjit Moga pens down the story of the suspense-thriller drama.
Slated to release in 2022, the movie was already expected to touch many hearts and after its multi-language release, the hopes go even higher. Indeed, it's an honor and an achievement for the Punjabi Film Industry. Surely, a new year with new aspirations and new victories.
Leave a Comment