Chandigarh Amritsar Chandigarh & Muklawa: This Pollywood Weekend is Going to be Entertainment, Entertainment & Entertainment
By Punjabi Pollywood Team | May 22, 2019
For all the Punjabi cinema lovers, this weekend is going to be bigger than ever expected. As Friday is 24th May and according to the schedule 2 big new Punjabi movie is all set to release in your nearby theatre- Chandigarh Amritsar Chandigarh and Muklawa. So for sure this weekend for all the Punjabis will be full on entertainment, entertainment and entertainment. On one hand its Gippy and Sargun, who are coming together for the first time with CAC. Whereas on the other hand, it will be Ammy and Sonam, who have we enjoyed watching together in Nikka Zaildar.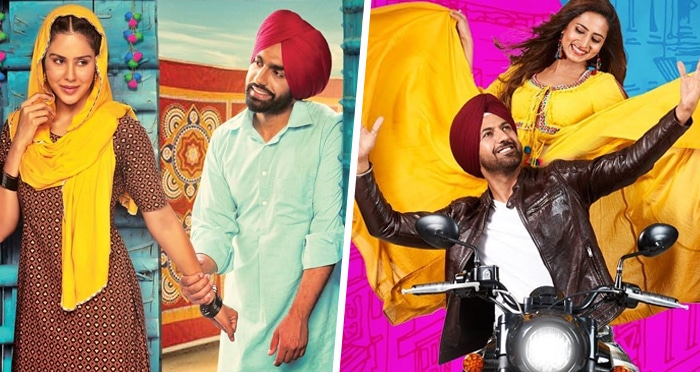 As we talk about Chandigarh Amritsar Chandigarh, the movie has been directed by Karan R Guliani, who even directed Sarvann in the year 2017. Although with CAC Gippy Grewal and Sargun Mehta will come together on screen for the first time, even it has the role of comedian Rajpal Yadav. It will be a romcom Punjabi movie, whose story will revolve around Chandigarh di kudi and desi jatt ambarsariya. CAC fever has taken over Bollywood as well, as celebs like Kareen Kapoor, Karan Johar, Sonakshi Sinha, Kapil Sharma and many other have been promoting this movie.
On the other hand Muklawa has brought together the trio of Nikka Zaildar, Ammy Virk, Sonam Bajwa and director Simerjit Singh. The story of the film revolves around young couple, who has been married but yet the bride stays in her home only. Whereas the duo are very much excited to be together and what all they do to meet each other during this period of time. Even the movie has been promoted tremendously in Delhi and other cities with big banners and advertisement.
So now it will be amazing to watch which Jodi wins the heart of the audience with their chemistry and performance. Will it be the first time couple Gippy-Sargun or the ace Ammy-Sonam? Will it be Chandigarh Amritsar Chandigarh or Muklawa or both?
Leave a Comment