Parahuna Movie Review: Wamiqa Gabbi and Kulwinder Billa wins Heart
By Punjabi Pollywood Team | September 29, 2018
Parahuna Movie Review: New Punjabi movie Parahuna released on this Friday successfully rocked in the theatres with its wonderful presentation as the huge crowd has been observed that came out of their houses just to watch this Kulwinder Billa and Wamiqa Gabbi starring Punjabi movie. Here we are going to share with you newly released Parahuna movie review. So just a look forward: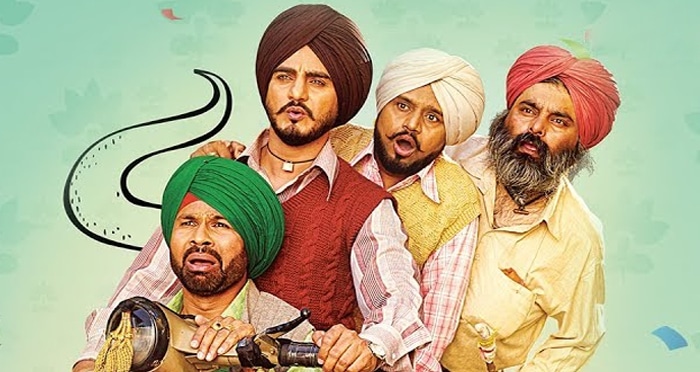 Acting
The movie Parahuna is the second movie of singer turning actor Kulwinder Billa, but still he had impressed a lot with his dramatic skills as it was his debut as the lead actor. Wamiqa Gabbi has already given numerous beautiful performances, and with her work, in this movie, she has proven that she has the ability to catch the attention of the audience on herself only. Rest of the star cast including Karamjeet Anmol, Harby Sangha, Sardar Sohi, and Rupinder Rupi they all are the backbone of this movie as the watcher is interested to watch them throughout the 124 minutes.
Story
Son-in-law is one of the most lovable and responsible relations in Punjabi culture, whole the story of this new Punjabi movie Parahuna revolves around that bonding especially from 90's aura. The leading actor Kulwinder Billa is a big fan of that period's super-star Preeti Sapru and even he finds her glimpse in his fiancé Wamiqa Gabbi. But their love story undergoes huge troubles and in fact, the story got changed from family comedy to drama, which is the point where the audience hold its breath to watch the next.
Direction
Director of the movie Amit Raj Chadha and Mohit Banwait, Parahuna had done a very impressive job, but still it can be improved as the bunch of the talented teams can be used more. But still, the movie is successful in carrying the emotions of the Punjabi audience.
Music
The music has been composed properly taking the considerations of the 90's. But especially the two songs, one is the title song Parahuna in the voice of Nacchattar Gill and the other one is Ramte Ramte vocalled by Karamjeet Anmol are most successful.
Leave a Comment