Parahuna Trailer: Kulwinder Billa & Wamiqa Gabbi are ready to offer you 'Parahuna' Culture
By Punjabi Pollywood Team | September 11, 2018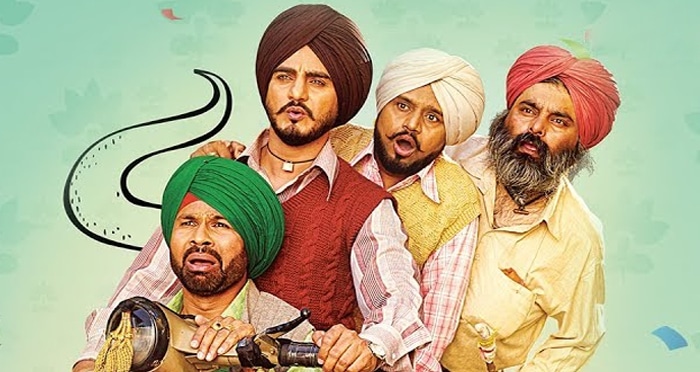 Newly singer turned actor of Punjabi music industry 'Kulwinder Billa' is coming up with his second Punjabi movie in 2018 that is 'Parahuna'. In this new Punjabi movie Parahuna, Punjabi model and actress 'Wamiqa Gabbi' is also going to lead opposite to Kulwinder Billa. The trailer of this movie is out now and is promising major laughter to the audience.
The trailer gives a glimpse of the megastar cast of film 'Parahuna', which includes perfect theatrical faces having the best command of portraying emotional and comic roles on the screen. The names include Karamjit Anmol, Harby Sangha, Sardar Sohi, Hobby Dhaliwal, Anita Dutt, Malkit Rauni, Nirmal Rishi, and Rupinder Roopi. The trailer has briefed the concept of the movie that the story would revolve around the 'Parahuna Culture' of Punjab, as the Son-In-law is termed as 'Parahune' in the local language.
During the events like marriages, the son-in-law expects huge formalities and formal care from his In-laws. Simultaneously his attitude and satisfaction become a major issue for the whole family as well. Because of these conditions, a lot of drama happens especially in the Malwa region of Punjab from where the star Kulwinder Billa comes.
The trailer is ensuring that all this family drama will be put up on the screen by the makers of the Punjabi film "Parahuna". This all happened during the 90's more. And interestingly from the sets and dresses from the movie seem to be from 90's Punjab. Thus, the movie is going to be an attractive production from the present uncle-aunties more than the younger generation. Also, if the youth wants to understand the family system during their parent's marriage then also they would love to watch it.
Parahuna Movie Trailer
Though the movie was supposed to be released on the first Friday of October, now it is coming one week earlier, on last Friday of September 28th. The trailer is being liked by everyone; hence it has crossed 3 million views very swiftly.
Leave a Comment