Ranjit Bawa to Face Double Trouble in Parahuna 2
By Gurjit Singh | April 23, 2022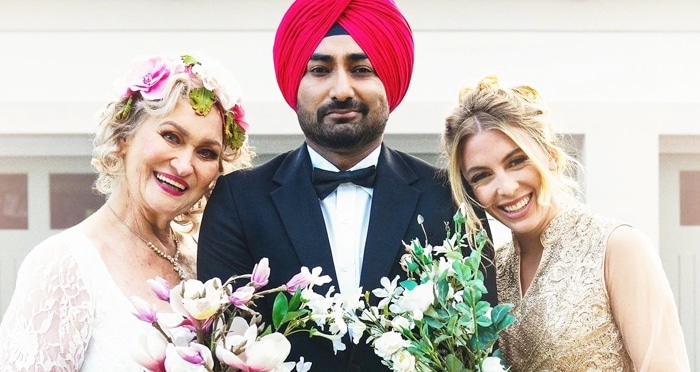 The makers of the upcoming Punjabi movie releases the first official poster of Parahuna 2. Directed by Ksshitij Chaudhary, it features Ranjit Bawa and Aditi Sharma in the lead roles.
Starting with the director, Ksshitij is known for his remarkable work in movies like Uda Aida, Vekh Baraatan Challiyan, Golak Bugni Bank Te Batua, and many more. Now he came on the board for the sequel of Parahuna. Earlier, the first part had garnered immense love and recognition across the globe.
Next, talking about the cast, singer-actor Ranjit Bawa looks quite different in appeal and skin texture as he stands between two white ladies. The theme of the movie is yet to reveal. However, the poster gives essential hints on the probable story where an Indian man lands in a foreign national to marry and settle.
In addition, besides 'Parahuna 2' Ranjit Bawa has several projects like 'Akal De Anne', 'Khaao Piyo Aish Karo' and 'Lehmberginni' in his kitty.
Lastly, the film will hit the big screens on 17th June 2022. Dara Films Entertainment, Banwait Films, and Human Motion Pictures come on board altogether to present the family drama. Besides the main lead, Gurpreet Ghuggi, Prabh Grewal, Malkeet Rauni, and Amanat Chan will play supporting roles. Mohit Banwait, Mani Dhaliwal, Inder Nagra, and Dr. Prabhjot S Sidhu produce the film. While Dheeraj Kedarnath Rattan pens down the story.
Well, looking at the list of upcoming Punjabi movies, we're highly excited!
Leave a Comment