Paani Ch Madhaani Box Office Collection: Riding High on Glory
By Punjabi Pollywood Team | November 17, 2021
A multi-starrer movie Paani Ch Madhaani hit the big screen recently. With an ensemble cast and a unique storyline, it surely heads to success week after week. Besides it, Paani Ch Madhaani music also contributes to the progress of its box office collection.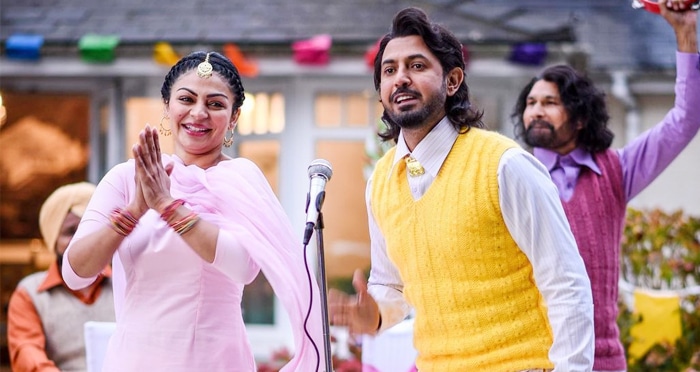 Released on Diwali, 5th November 2021, the Paani Ch Madhaani box office collection is all set to make the new records in domestic as well as overseas markets. Also, it marks a huge achievement with people quite occupied in festive celebration but still manages to reach out theatres.
Furthermore, it narrates a tale of a group of musicians headed by Gulli (Gippy Grewal). Their band turns popular when they add Sohni (Neeru Bajwa), a new singer to their troop. Moreover, then they get an opportunity to head to London for a music project. Afterward, they win a lottery, but the ticket goes missing.
Besides Gippy and Neeru, it features Gurpreet Ghuggi, Karamjit Anmol, Harby Sangha, Iftikhar Thakur, and many more. Humble Music & U&I presents the film while Vijay Kumar Arora serves as the director.
As per the film's makers, the movie minted (during the first weekend) a momentous 1.73 Cr. in Canada only, followed by Australi with 66.86 Lacs, the UK, and Ireland with 52.6 Lacs, the USA 45.22 Lacs and finally, New Zealand with 6.21 Lacs. So, that's quite an impressive collection!
Please take note that these box office figures are mentioned after online and offline research data. Hence, it doesn't direct to any legal purpose.
Paani ch Madhaani (First Weekend)
USA – 45.22 Lakh
Canada – 1.73 Cr
UK & Ireland – 52.6 Lakh
Australia – 66.86 Lakh
New Zealand – 6.21 Lakh
Paani ch Madhaani (Second Weekend)
USA – 1.01Cr
Canada – 3.75 Cr
UK & Ireland – 92.84 Lakh
Australia – 1.25 Cr
New Zealand – 10.32 Lakh
Germany – 46,028/-
Paani ch Madhaani (Third Weekend)
USA – 1.13Cr
Canada – 4.29 Cr
UK & Ireland – 1.09 Cr
Australia – 1.34 Cr
New Zealand – 10.84 Lakh
Paani ch Madhaani Box Office Collection
Leave a Comment