Nimrat Khaira & Jayy Randhawa Start Shoot for Je Jatt Vigar Geya in Abohar
By Gurjit Singh | March 30, 2021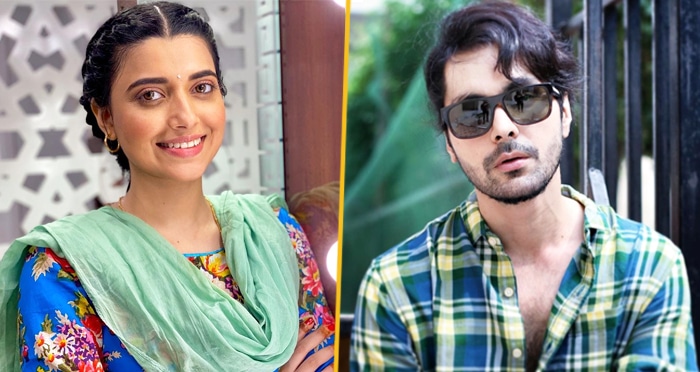 Actor Nimrat Khaira alongside Jayy Randhawa kickstart shoot for long hauled Punjabi movie 'Jey Jatt Vigar Geya' in Abohar. It's the same movie that Amberdeep Singh announced in June 2019. Also, Amber is the writer and director of the film. Now in 2021, the shoot for the same hit the floors.
Furthermore, besides the duo, Amberdeep. Aditi Sharma, Karamjit Anmol, and Gurpreet Bhangu comprise the part of an ensemble cast of the flick. In addition, Omjeestar studios serve as the production house. The movie's poster release earlier hints at the story about farmers, farming, and their struggled-life. Also, it might present some shades of (ongoing) farmer's protest against the government's three agricultural laws. As Amberdeep was actively engaged in the protest, it's anticipated that the movie would unfold farming issues as a theme.



Well, the movie's release date is unknown but the audience is surely excited to see Jayy Randhawa, Amberdeep Singh, Nimrat Khaira, and Aditi Sharma scorching the big screen altogether.
Fascinatingly, the on-going year proves fortunate enough for the Pollywood industry as every new day a new movie goes on the floor for shooting. Besides this movie, Amberdeep Singh's 'Jodi', with Diljit Dosanjh and Nimrat Khaira. is gaining a lot of eyes and will release on June 24th, 2021.
Leave a Comment