Movie Review : Nikka Zaildar romcom story loved by people
By Harpreet Singh | September 30, 2016
STORY
Nikka Zaildar is a romcom (romantic comedy) story of a young Punjabi boy played by Ammy Virk, who fall in love with a beautiful girl characterised by Sonam Bajwa. To impress Sonam, he did so many efforts for long time. Finally after his long efforts she agrees to his proposal. After that story start a roller coaster ride for the audience, when the families of the couple meet regarding the marriage. And a lil confusion between both the families takes the whole story forward.
ACTING
If we talk about the acting then, after a serious role in Bambukat, Ammy Virk has proved himself in comedy role as well. And has surely delivered a treat for his fans. On the other side 'Sonam Bajwa' has also lived up to the role she was portraying. Apart from these 2 actors, the supporting actors like Bebe has also really given an outstanding performances. All in all, the team of actors have gifted an entertaining movie with their power packed performance.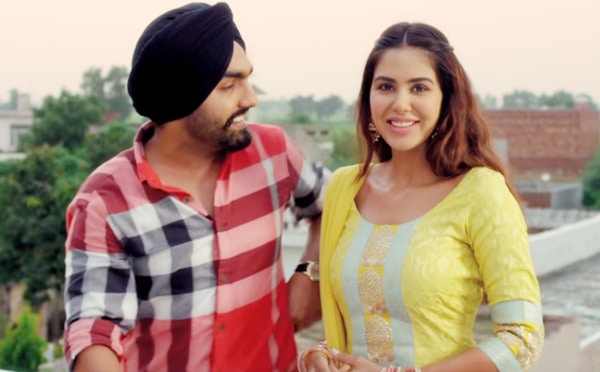 DIRECTION
Director Simerjit Singh has given a good story to the audience, that have surely touched heart. He has portrayed a simple story, even in a simplest manner, with lots of fun moments in it.
MUSIC
The music of 'Nikka Zaildar' has proved out to be the ad on factor for the movie. The romantic song like Adhi Adhi Raat and the dancing number titled as mini cooper has really made the audience to fall in love with the music.
WHY TO WATCH?
Being a Punjabi, one can't afford to the miss a romcom movie that too which has a desi taste in it. If you want a relief from your hectic schedule and want to laugh like hell, then rush to your nearby cinemas, grab your seat and enjoy the full on entertainment dhamaka from the team of 'Nikka Zaildar'.
Leave a Comment