New Punjabi Song Selfie Queen out from the movie Dangar Doctor Jelly
By Harpreet Singh | September 30, 2017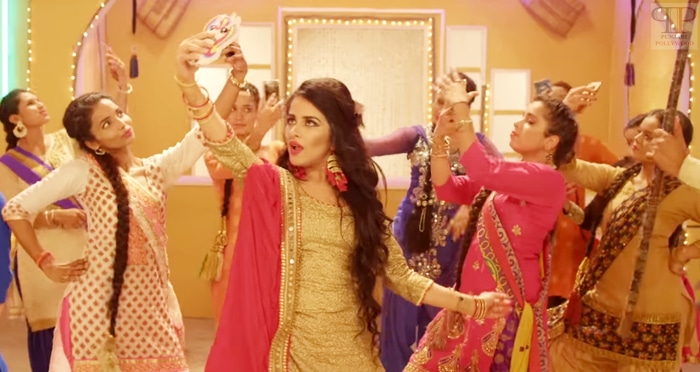 So here is the new song for your parties and functions from the movie Dangar Doctor Jelly, Selfie queen. Song Selfie queen features the beautiful Sara Gurpal and handsome Ravinder Grewal and the chemistry between them is certainly unbeatable.
Selfie queen song will sure make your feet go up and down with the great beats. Selfie Queen is sung by Jyotica Tangri and Ravinder Grewal and they both have done a great job. The bhangra step the Sara Gurpal in Punjabi suit does in the video will for sure make people rewind the video again and again.
Video of the song opens up with Sara Gurpal wearing some sporty look and giving some hot looks.The videography song has done in a very creative way and the seductive voice of Jyotica Tangri which puts an icing on the cake. Sara gurpal has set the song on fire in the modern look whereas on the other hand Ravinder Grewal in red Kurta has set the graph of the video high Selfie queen.
Lyrics of song Selfie queen are written by Kulveer Shonki and the video is directed and edited by MG (Mehul Gadani).So overall reviews of the song are above average and people are dancing to the tunes of it. Don't forget to watch the movie Dangar Doctor Jelly for more entertainment which is going to release on 20 October.
Leave a Comment