Nav Bajwa coming with one more unique concept based movie: Ishqaa
By Punjabi Pollywood Team | December 20, 2018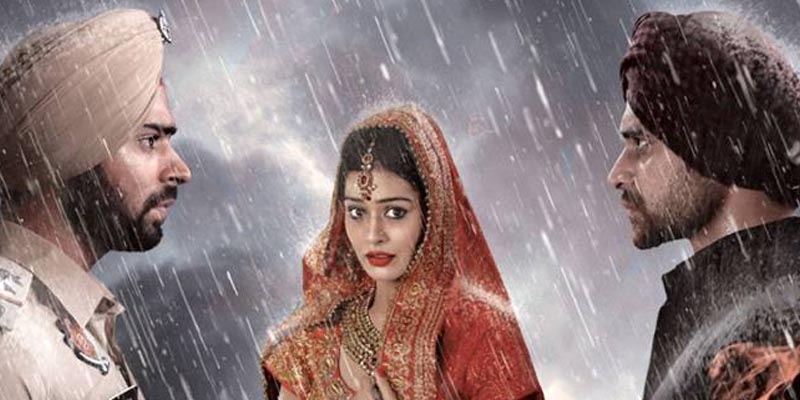 The multitalented figure of Punjabi film industry Nav Bajwa is coming with his new movie Ishqaa. The trailer of Ishqaa movie is available on YouTube, which reveals that this movie will be about a youngster Rajdeep (Nav Bajwa) who is suffering from 'Split Personality Disorder'. He falls in love with a beautiful charming girl whose character is being played by Payal Rajput; here shockingly the movie takes a turn to a love-triangle. That has a huge influence on a psychological disorder of Nav Bajwa. But what will be that how the characters of movie Ishqaa will maintain it; this all would be known only after the release of Punjabi movie Ishqaa.
Nav Bajwa was lastly seen in his own produced and directed Punjabi movie Redua being the first of its kind and new concept, the movie is categorized as first science fiction movie of Pollywood. Movie Redua was about a Time Machine, and now this time it is a mental disorder. This clearly shows that young actor and filmmaker Nav Bajwa is committed to producing unique movies with different ideas. If we go through the acting career of Nav Bajwa we can see a lot of variety in the content of his movies along with so much vibrant classy characters played by him as well. Similarly, as in Redua, movie Ishqaa is coming up with a totally new concept about which none of the earlier Punjabi movies has talked.
Psychology is a very serious issue and needs a lot of assumptions and precautions. So we hope Nav Bajwa along with the other makers of movie Ishqaa have maintained the required standards and will make the New Year awesome for Punjabi movie lovers. Nav Bajwa has himself given the direction to movie Ishqaa while Money Aujla has composed the music. Globe moviez are going to release it worldwide on January 4th of 2019. We the team of Punjabi Pollywood wishes grand luck to the whole team of movie Ishqaa.
Leave a Comment