Muklawa Review: It's all about Relationship and love wrapped in a Traditional way
By Punjabi Pollywood Team | May 25, 2019
Ammy Virk and Sonam Bajwa's newly released Punjabi movie Muklawa has brought together the love and relationship of traditional Punjab on the screen. Based on one of the tradition of Punjab, this romantic comedy has all the elements for the audience to watch it. By watching the trailer, it was clear that Muklawa will showcase the fight of the husband for his wife, who still lives in her maternal house following the tradition. But apart from this, the movie has much more story in it.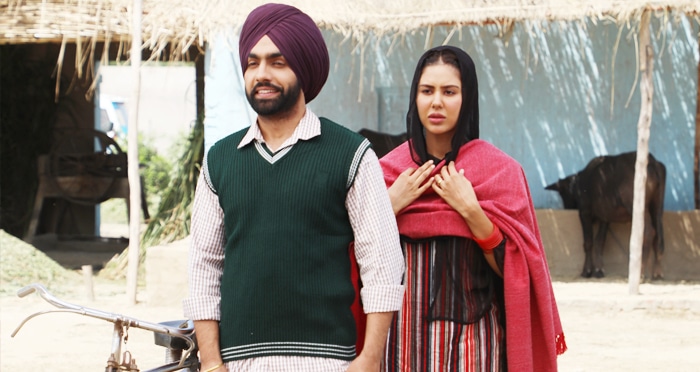 The story of Muklawa revolves around Shinda (Ammy Virk) and Taro (Sonam Bajwa), who are married but yet the Muklawa (Punjabi tradition) of the bride is awaited. During the period of their Muklawa, Shinda desire to watch his wife's face and for the same he goes through weird situations. The moment he watches her face, he falls in love with her instantly. Although situations turn ugly when his uncle unintentionally misbehaves with his mother-in-law and then only he starts fighting for his love. Watch out the movie in your nearby theatres to find out, will Shinda get his lady love or not?
When it comes to acting, the main lead Ammy Virk and Sonam Bajwa have excelled in the same. Even the audience will love the character of BN Sharma, Karmjit Anmol and Gurpreet Ghuggi as they will make you aww stuck. For sure the lil lil character in the movie will make you fall in love with them. Also all the other actors have done their job well and it has executed well on the screen. When it comes to the direction, Muklawa has been a memorable piece of the same. Along with the acting and direction, the music of Muklawa is really very soothing.
So what are you waiting for? Book you tickets now and enjoy in your nearby theatres.
Leave a Comment