Famous Actor Mukesh Rishi Steps Into Producer's Shoes
By Gurjit Singh | March 2, 2020
The popular Indian film actor Mukesh Rishi forays as a producer in the Punjabi film industry. His first project is titled as 'Nidarr'. The shoot for the same has started in Chandigarh. The movie further marks the debut of Mukesh's son, Raghav Rishi and gorgeous model-turned actress Kulnoor Brar in the Punjabi Cinema.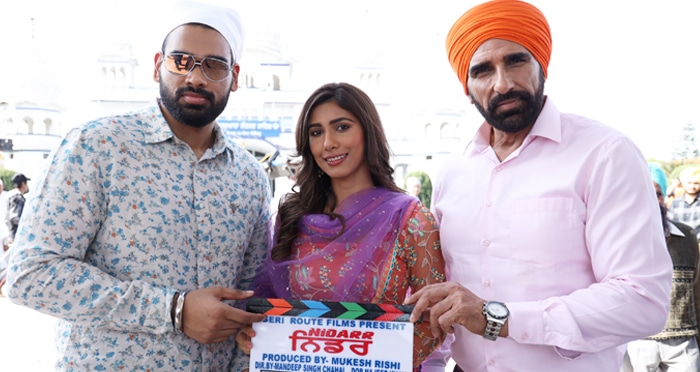 Mukesh Rishi is a prominent name in the movie industry. From Hindi, Punjabi, Telugu to Malayalam cinema, he has performed brilliant character roles till date. His remarkable experience and immaculate acting skills made him won hearts all across the globe.
Recently, Mukesh was quoted saying that he has some deep connection with Punjab. He stayed and finished his studies in Chandigarh. His strong inclination towards Punjabi movies prompt him to become a film producer. His last Punjabi outing was Jatt James Bond.
Furthermore, his son, after a successful career in South Indian movies, is all set to steal the show in the Punjabi industry. Directed by Mandeep Singh Chahal, the movie is a story of a father-son duo. It is a blend of action, drama, romance, and comedy. Slated to release soon, the Punjabi film Nidarr promises to roll out a unique and significant relationship!
Leave a Comment