Review: 'Zorawar' – Agent's mission failed to get huge audience
By Harpreet Singh | May 7, 2016
Vinnil Markan's directed and starring Yo Yo Honey Singh, movie 'Zorawar' released this Friday. Movie full with action, drama, emotions and romance, failed to get huge audiences. Although singer turning actor is a set trend in Pollywood and Honey Singh also did it previously in the movies 'Mirza the untold story' and 'Tu mera 22 Main tera 22'. Even then, impression was missing in his act. Somehow it was felt poor direction as well.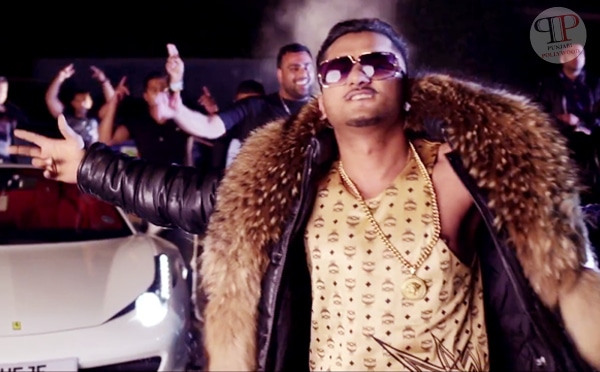 Although, work by cinematography is brilliant. Also, the storyline of the movie has a lot of drama, emotions, romance and action as well. All it revolves around a emotional journey of a young Indian special agent Zorawar Singh and his search for his last long father to Durban and flies into the city to try and resolve the mystery.
Honey Singh has so many lovers world widely because his auspicious work in the field of Punjabi music, undoubtly he rocked again in this movie as well especially his song "Raat Jashan Di" having lyrics "Kotla Chapaki Jimme Raat Aai E" and clattering voice of Jasmine Sandalas again showcases the mysterious work of Yo Yo.
Movie and songs contains some blathering tricks about Punjab, drugs or Sardari as often Punjabi cinema do. This is enjoyed by the Youngsters although ignored by the seniors.Movies'star-cast has a beautiful princess, Parul Gulati as the leading heroine, looking so much comfortable during act. Hopefully she will give megha blockbusters soon in the Punjabi cinema.
Overall PTC motion pictures did a good job, so more good work is expected from them in future. Also a certain disappointment is there for Yo Yo's fan as movie has not given screens for releasing in UP, Kolkata, Assam and many other cities. This is somehow a big shock for them.
Leave a Comment