Movie Review : Dulla Vailly
By Punjabi Pollywood Team | January 7, 2019
Punjabi Movie Dulla Vailly starring Yograj Singh, Guggu Gill, Sarabjeet Cheema, and Gurvar Cheema released on the first Friday of 2019 i.e. 4th January. The movie has a very strong star cast along with a hard concept. If you are planning to watch this movie during your weekend celebrations then this article will be very much helpful to you as we are sharing the review of movie Dulla Vailly along with you all. So here's it: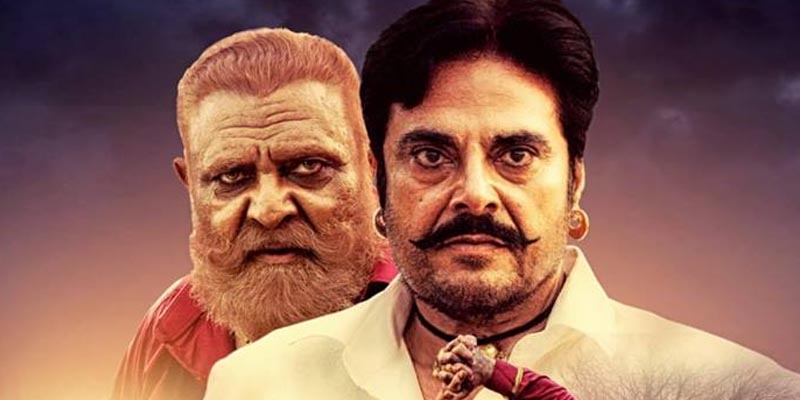 Story: The movie Dulla Vailly is written by Khushboo Sharma and is all about to become the face of a village. The story revolves around the family disputes as legendary actors Yograj Singh as an antagonist Buggar Singh and Guggu Gill as a protagonist, Dulla wants to beat each other on ego grounds, but the movie takes a romantic turn as the young faces Sarabjeet Cheema and Gurvar Cheema falls in love with girls from opposite families. This takes Sarabjeet Cheema away from his house and country as well, and the story of Dulla Vailly reaches foreign land. Now how will the families manage these differences? And how the love story is continued? For knowing all this, you should go to nearby cinema halls to watch this movie.
Acting: How can one think that the movie will have poor acting performance when the legendary cast is there? All the characters have done fabulous jobs in the movie Dulla Vailly which also given perfect space and dialogues for the debutant star Gurvar to mark his impression on the hearts of the audience. Mohammad Sadique, Avtar Gill, and Neetu Pandher have also done interesting work in the movie that you will enjoy.
Direction: Director Devi Sharma put his best in making the movie marvelous, still the story and concept of the movie demanded. Especially it was a concept from 90's cinema. With what present youth is unable to correlate with them. Hence the director failed in giving equal space to all sects of Punjabi audience. The movie is also struggling with the poor cinematography and older action scenes, which is a disappointing and little bit irritating as well.
Music: The musical part of the movie is quite good as all the singers involved in the musical section are famous among the Punjabi audience. Songs in the voice of Ninja, Sarabjeet Cheema, Mannat Noor, Gurvar Cheema, and Bobby Layal have given heart touching songs and especially Sarabjeet Cheema impressed a lot as a lyricist. Hence jukebox is worth of its kind.
Leave a Comment