Banjara Movie Review: Babbu Maan steeled the show
By Punjabi Pollywood Team | December 8, 2018
Many actors have fans but few have lovers, and the Punjabi superstar Babbu Maan is one amidst them. This proverb has been proven correct once again as, after a gap of four years, Punjabi singer and actor Babbu Maan is back again with his new Punjabi movie Banjara released on this Friday. Though for his die-hearted fans, only the name is sufficient. But even then we'll share the review of Banjara movie: The Truck Driver. The movie is produced collaboratively by Ohri Productions, Rana Ahluwalia, Maan Films, and Ameri-Can Systems Motion Pictures. So here you go: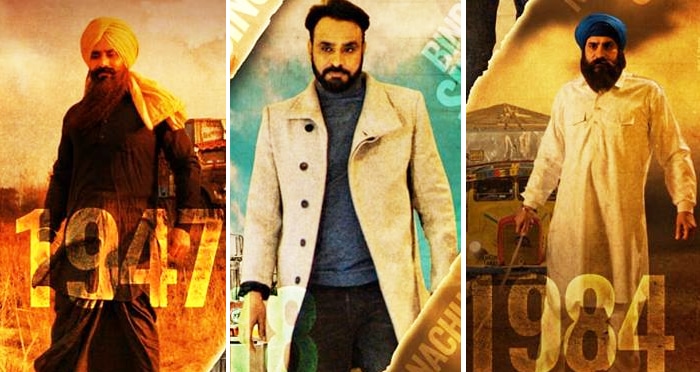 Story
As from the trailer of movie Banjara, it was revealed that the dynamic story of this Babbu Maan's movie revolves around three generations having one thing common that all the three are truck drivers. The story written by Dheeraj Rattan is quite interesting as it started from the present time when 2018 Babbu Maan can be seen on the roads of Canada driving a truck and meets a young girl Shraddha Arya. Then he shares his family's entire story with her that what happened to truck driver grand-father in 1947, and then how his father suffered in 1984, who was also a truck driver. Now the twist is that he is in Canada for a certain reason, and what's that? Will he be successful in completing his mission? For knowing this you have to visit nearby cinema halls. The story is very much close to the life of truck drivers and also audience stayed interested in watching it.
Acting
All the characters from movie Banjara, doing a good job in acting. But it can be improved a lot, especially Rana Ranbir and leading actress Shraddha Arya as they are having marvelous potential. Babbu Maan is looking comfortable in all of the three casts. But he can be struggling while putting the actual ascent of Punjabi before partition. Still, the movie is fully enjoyable as the actors are kept close to natural shots and dialogues. Also, the supporting cast Sara Khatri, Jia Mustafa, Rana Ahluwalia presented their part well.
Music
In the movie Banjara, Babbu Maan just rocked with his songs and music. All the songs are getting a huge response from every sector of the audience. After coming out from the theatres, everyone can be seen lip-sing on tunes of songs, written, composed and sung by Punjabi star Babbu Maan. Songs like 'Jua', 'Safar', 'Dil Ta Dil Hai', and 'Trala' all are being loved by audience very much.
Direction
Newly released Punjabi movie Banjara: The Truck Driver, has some weak direction. The Director Mushtaq Pasha chose a story, characters, locations, and crew very intelligently, but he couldn't give every artist enough space to prove his/her skills like Babbu could have done the characters from history better. Also, there is some unnecessary usage of Graphics, which is disappointing. Even then director made sure that the audience doesn't lose interest throughout 132 minutes.
Hence overall Babbu Maan rocked again and steeled this weekend show. He has given assurance that his next project will come very soon. Till then we the team of Punjabi Pollywood wishes a grand luck to the whole team of Punjabi movie Banjara: The Truck Driver.
Leave a Comment