Upcoming Movie Mitran Nu Shaunk Hathyararan Da Promises Thrill and Action
By Sonia Khanna | November 5, 2019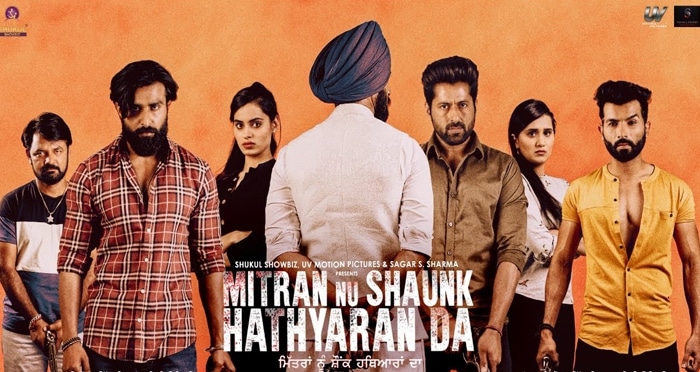 Forthcoming Punjabi movie Mitran Nu Shaunk Hathyaran Da is an action pack thriller. Renowned Sagar S. Sharma has directed the movie. He has given previous hits like Burrraahh and Heer and Hero.
It is financed by Munna Shukul, Shikha Sharma and Sukhvinder Singh. The flick comprises versatile actors Deep Joshi and Preet Baath in the leading roles. Furthermore, its impact worthy trailer has captivated huge viewers since its release. Kumar Ajay has penned down the story.
As per director's say, it is the need of the hour to bring out such concepts and stories. He has worked on the crucial subject to inspire youth to distinguish between the good and the bad. Moreover, the impelling story seems engaging and involving as depicted in the trailer. Sagar claims that it is a complete entertainer with a hard-hitting message. He appealed not to judge the movie by its title.
Though it caters to a bold perspective of the society, yet it propagates compelling substance. However, this kind of movie is different from the league with a fresh ideation. In addition to, the movie will showcase how innocent brains are manipulated nowadays.
It is multi-starrer movie and each one of the cast members has done outstanding work in the industry so far. Hence, we're definitely looking forward to it. Well, the movie will hit the theatres on 8th November, 2019. Mark your calendars!
Leave a Comment