Mitran Nu Shaunk Hathyaran Da Movie Review: An Explosive Action Saga
By Sonia Khanna | November 11, 2019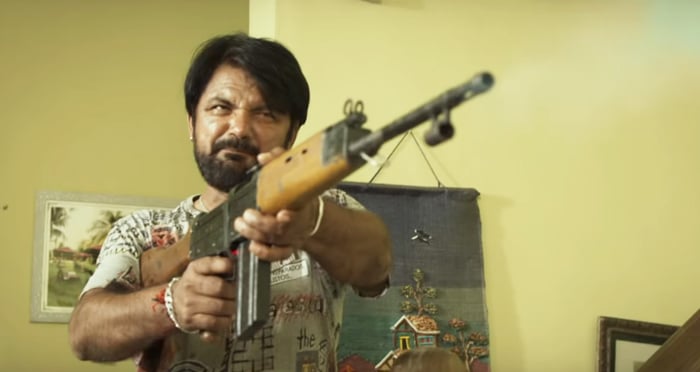 Cast: Preet Baath, Deep Joshi, Munna Shukul, Veer Vashisht, Siddhi Ahuja
Director: Sagar S. Sharma
The Punjabi movie 'Mitran Nu Shaunk Hathyaran Da' finally hits the big screen. As promised, the movie is high on  action, thrill, and drama. It is not only a unique story of four friends, but an expression of an emotional connect among them. Read in, our exclusive review to get insights about the flick.
Story Scan:
The story revolves around four pals namely, Dev, Bahman, Binda, and Jandu. They are strong and daring. In addition to, they are highly captivated to power and guns. To cater their desire, each one of them gets acutely involved in unlawful activities. But one fine day, they encounter a situation where they get a reality check. It is when they are forced to ask their deeds and to select between right and wrong. Thus, they make up their mind to mend their ways. Furthermore, they decide to abide their destiny. Will they succeed or not, constitute the rest of the story.
Performance Pitch:
Talking about the performance, all four lead stars have played their roles pretty well. Deep Joshi definitely turns out to be a stand-out performer. His immaculate acting skills and dialogue delivery is matchless.  Though the entire star has already proved their mettle in the Punjabi Film Industry, yet this movie further adds another feather in their caps. The scope of the movie was wider, thus it has provided the stars with their due space and recognition. The female lead Siddhi Ahuja has quite a restricted role, but she pulled it out. Overall, the collaborative effort made by both the cast and the crew has impressively turned out well.
Music & Presentation:
The song 'Hauli Hauli' created by Jaggi Singh outshines the movie's music list. The heart-touching Punjabi song has gained the popularity amongst the music lovers. Besides this, the title track of the movie sung by Babbu Mann has garnered quite an attention with heavy music and strong lyrics. Talking about the presentation, the movie is set amidst the rustic town of Punjab. The backdrop establishes a raw and a connective feel to the environment around.  The scene shot and sequences are well edited and presented. Director of the movie, Sagar S. Sharma has put every factor in place to make the movie look fresh and believable.
Vital Verdict:
The movie portrays a hard-hitting message for today's youth. It is an ideal pick for both young and old. If you don't have any important task lined up, you can definitely give it a watch.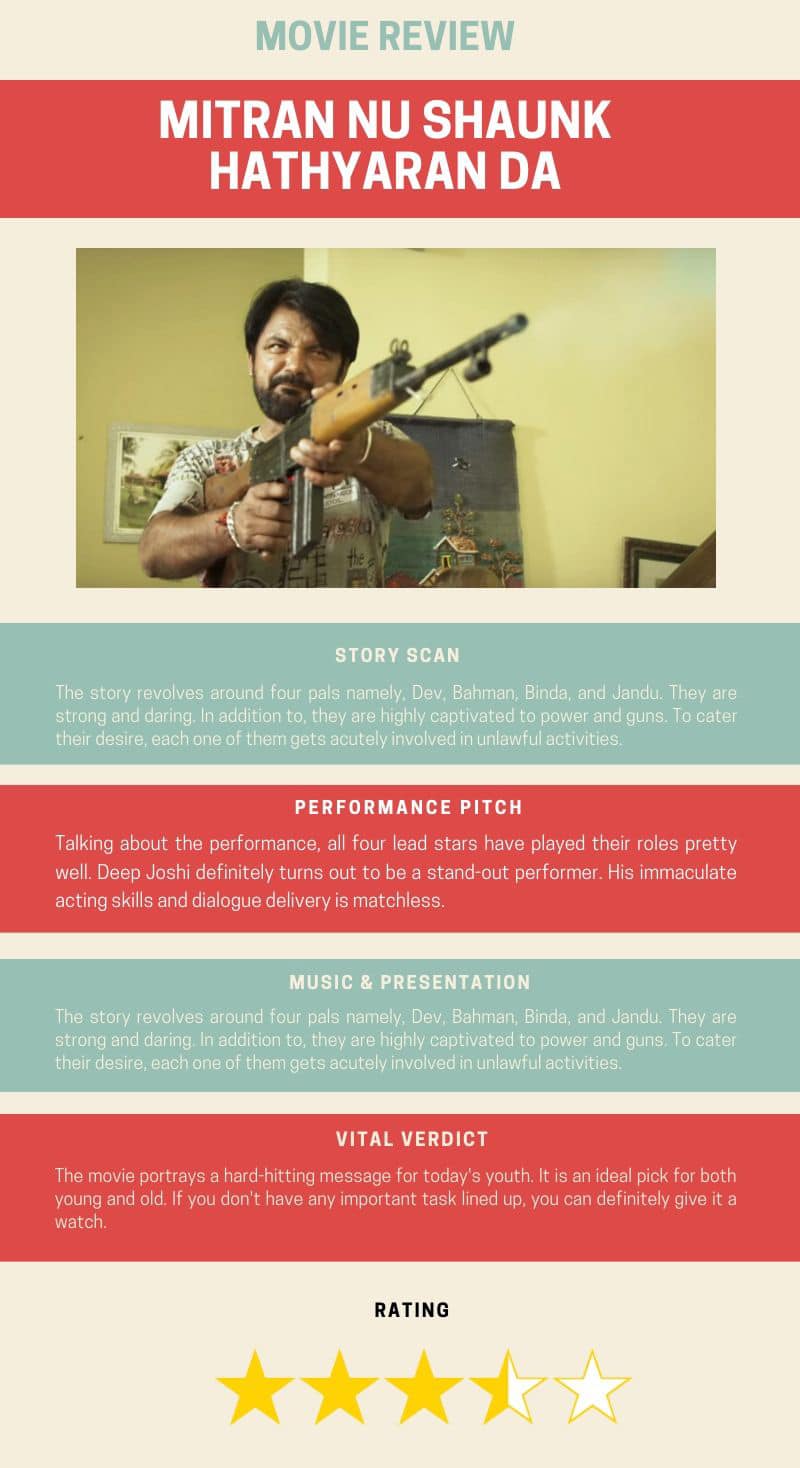 Leave a Comment