Mitran Da Naa Chalda Box Office: Gippy and Tania Fail to Impress Viewers at BO
By Gurpreet Kaur | March 16, 2023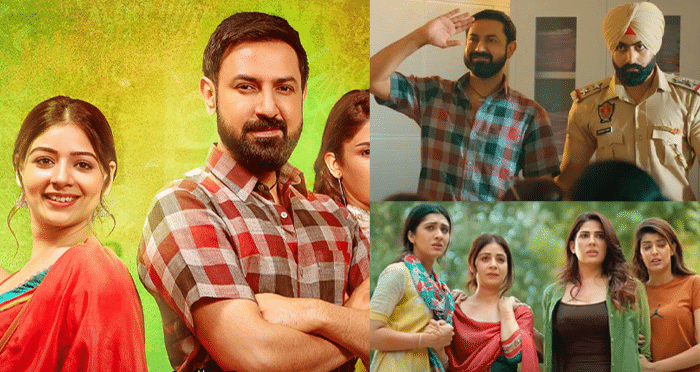 Punjabi movie Mitran Da Naa Chalda featuring superstar Gippy Grewal and actress Tania fails to impress the audiences at the Box office. An elusive film that struggles to convey critical issues pertaining to gender. Furthermore, the flick is written by Rakesh Dhawan and directed by Pankaj Batra.
Despite a strong social message as its central idea, the movie manages to rake in 12.6 lacs in the US during the first weekend. Moreover, Mitran Da Naa Chalda box office collection in Canada accounts for 90.04 lacs, in UK 20.29 lacs, in Australia 14.46 lacs, and in New Zealand only 2.25 lacs.
It's quite astonishing to see such low accounts for a movie with an exceptional and strong cast. So, what are the probable reasons for the flop? Read on.
Firstly, the weak marketing campaign by the makers. There were only a few promotional events conducted and that too without the main attraction, Gippy Grewal. Secondly, the impact of Kali Jotta box office collection and Pathaan which is still running strong across the global screens. Thirdly, the story of the movie lacks punch. It doesn't possess anything new to pull the crowds. Also, Gippy's back-to-back movies turn out to be high in quantity and low in quality.
Hence, the movie turns out to FLOP at the Box Office due to low BO collection and limited viewership.
Mitran Da Naa Chalda Box Office (First Weekend)
USA – 12.7 Lakh
Canada – 90.04 Lakh
UK – 20.29 Lakh
Aus – 14.47 Lakh
New Zealand – 2.26 Lakh
Leave a Comment