Mastaney Trailer: Tarsem Jassar Powers Up a Tale of Identity and Unity
By Sonia Khanna | August 6, 2023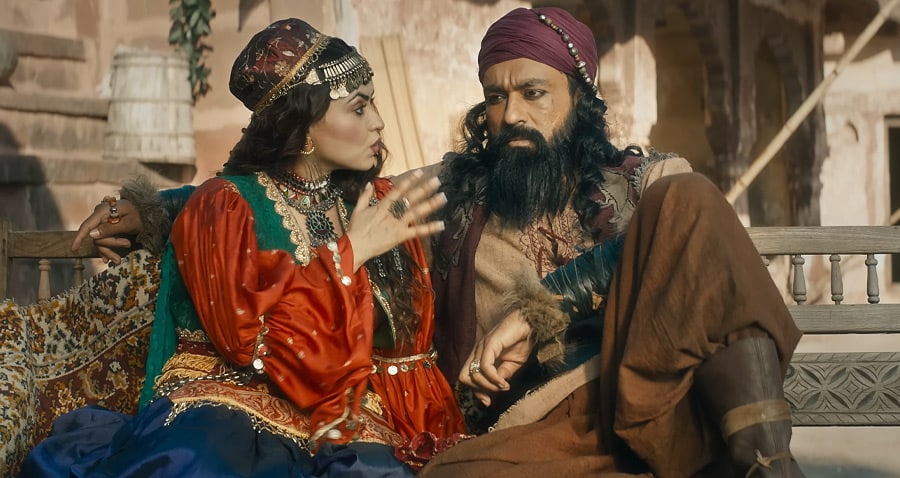 In the historical period of 1739, when empires clashed and destinies were rewritten, emerges a gripping saga that showcases the power of camaraderie and the journey to understanding a culture beyond the surface. Get ready to embark on an unforgettable cinematic adventure with echoes of valor, Mastaney. The movie has dropped the trailer and it's indeed empowering.
Set against the backdrop of Nadar Shah's undefeated army, whose successes knew no bounds, the mighty force faces an unexpected challenge. Sikh rebellions rise against the empire, challenging its supremacy and demanding their rightful place in history. Nadar, the emperor, demands their arrest, believing it to be a mere formality. But fate has other plans in store.
Starring Tarsem Jassar in the prime cast, the trailer shows his magnetic screen presence. He precisely steps into the shoes of one of the ordinary men who find themselves on a journey of self-discovery. Besides him, actress Simi Chahal graces the screen with her elegance and talent, portraying the spirit of resilience. She hops on a journey that challenges preconceived notions and expectations.
Mastaney Trailer
Next, Gurpreet Ghuggi adds a touch of both wit and wisdom to the narrative. His portrayal brings moments of thoughtfulness. Also, Rahul Dev's commanding presence as ruler Nadar Khan will surely mesmerize the viewers at large. Moreover, there are versatile actors like Karamjit Anmol, Honey Mattu, Baninder Bunny, Avtar Gill, and Arif Zakaria firing up the trailer with their flawless roles
Director and writer Sharan Art has notched his ability to craft compelling narratives and visually captivating stories with Mastaney. Next, Manpreet Johal serves as the producer and project head. Vehli Janta Films and Omjee Star Studio presents the flick. Interestingly, Mastaney marks the first-ever Punjabi movie, released in five languages ​​- Punjabi, Hindi, Tamil, Telugu, and Marathi. It will hit theatres across the world on August 25, 2023. So, get ready to travel history as the echoes of valor shall take you on an emotional rollercoaster.
Leave a Comment