Enjoy the ride of laughter train of Jaswinder Bhalla and BN Sharma in Punjabi movie Marriage Palace
By Punjabi Pollywood Team | November 5, 2018
In the upcoming Punjabi film, Marriage Palace starring Sharry Maan & Payal Rajput, biggest attraction would be the duo of Jaswinder Bhalla and BN Sharma. As both of them are the leading faces of the story. Both of them acted brilliantly and made the audience laugh continuously in their last movie 'Golk Bugni Bank te Batua'.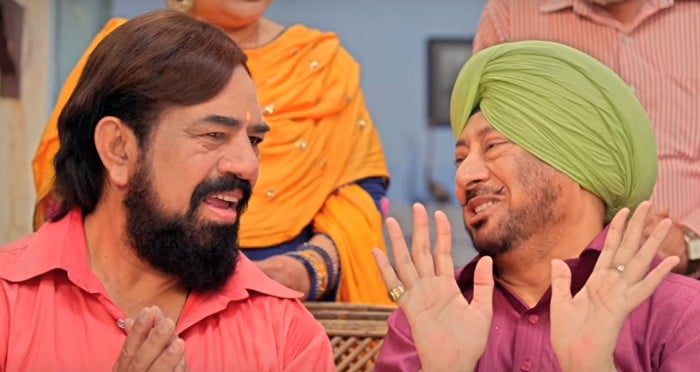 In that movie Jaswinder Bhalla was the father of leading actor while BN Sharma was the father of leading actress, now interestingly in the upcoming Punjabi film Marriage Palace, both are in the same caste as Jaswinder Bhalla is the father of Sharry Maan and BN Sharma is playing the character of father of Payal Rajput. People use to watch those scenes madly whenever each of two fights with each other makes humorous comments especially about the profession or financial status of other.
In the movie Marriage Palace, this set of two is having the Hindi speaking servants as well as in the last movie, which adds more crisp to their talk. Now the concept and leading-cast are different. The movie is also with a new concept from the past days, in this context how will they make the audience laugh? For knowing this you have to wait for the 23rd of November when the movie is set to be released. Till then a very Happy, Prosperous and Green Diwali week. Enjoy the festival season.
Leave a Comment