Mandy Takhar, Elnaaz Norouzi & Ranjit Bawa Starrer Khido Khundi Is a Treat For Your Eyes
By Punjabi Pollywood Team | April 15, 2018
New Punjabi movie Khido Khundi starring Mandy Takhar and Elnaaz Norouzi as female lead actresses alongside Ranjit Bawa in the movie is purely a visual treat for all. Taking up a serious topic of 'Hockey' losing its sheen despite of it being our national game, Khido Khundi witnesses, these ladies are giving their power-packed performances in the plot with ease.
Ranjit Bawa who played the role of a player in Khido Khundi, outshined his acting abilities which can be seen in the trailer itself. Mandy Takhar, whose girl next door image, justifies her being the female lead in the movie completely.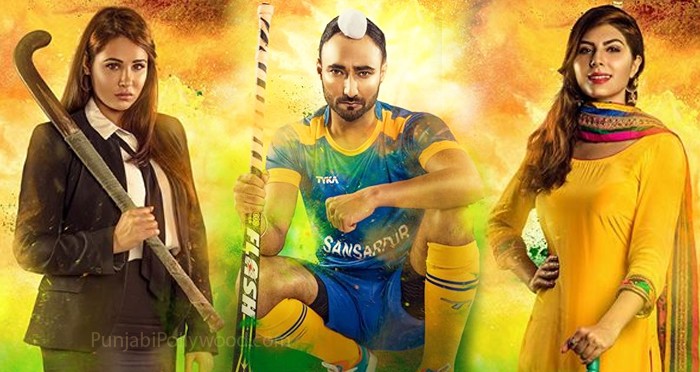 Elnaaz Norouzi, the Iranian beauty adorns an altogether different outlook completely. She is seen playing Fateh's (Ranjit Bawa) girlfriend in the movie who consistently motivates him to pursue his dream.
The model turned actress who was brought up in Germany learnt Punjabi language within two weeks to justify her role in Khido Khundi. Hats off! to the woman who broke the barriers of language, culture and traditions to impart the character its true sense. Ladies & Gentlemen, Elnaaz Norouzi for you!
The lead movie actresses left no stone un-turned to provide it an emotional yet strong and supportive nature to add value to entire plot. Their phenomenal performances in Khido Khundi is one great puller for many to go and watch it in theatres.
Gone are the days when sports movies were full of action packed and drama involving a hefty male co-star. Khido Khundi is one great example wherein Mandy Takhar and Elnaaz Norouzi have broken prejudices of the society to back the team up providing substance.
Elnaaz, on the other hand, is a constant support for Ranjit Bawa in the movie and her charm with a perfect blend of strong persona is sure-shot a heart melting point in Khido Khundi. Releasing in theatres near you on April 20th , Khido Khundi definitely aims to cause a stir at the box office with Mandy Takhar, Ranjit Bawa, Manav Vij & others.
Leave a Comment