Laiye Je Yaarian Proved A Hit in the Box Office From Day to Till Date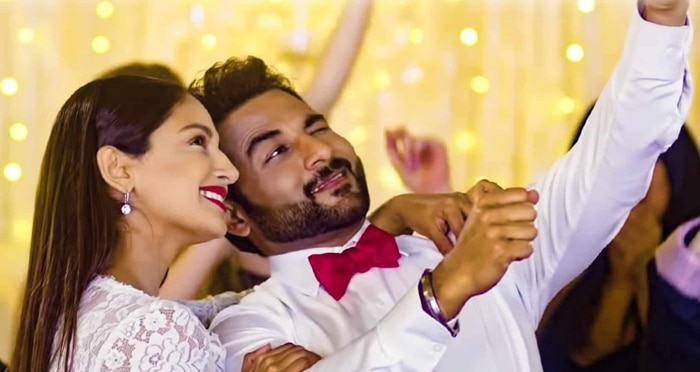 Laiye Je Yaarian movie has proved to be a hit in the box office. This month Punjabi superstar Amrinder Gill along with Harish Verma, Roopi Gill and Rubina Bajwa released the movie and it's proved to be a big hit. Not just in India but the movie is a Worldwide hit in term of box office collection. With the unique and fresh story, Laiye Je Yaarian impressed the audience a lot. The business, money and love genre really hit the audience hard. And the love of the audience had it in the box office.
Released under Rhythm Boyz entertainment production, Laiye Je Yaarian has earned crores in Worldwide box office collection. The multi-starrer Laiye Je Yaarian is one of the biggest hits of Punjabi cinema. Even the audience accepted it with open arms. Once again Amrinder Gill and Rhythm Boyz Entertainment proved that they are the ruler of the box office. We wish all the luck to them for their future projects.
Laiye Je Yaarian Movie Office Collection Report (First Week)
| Country | Screen | Box Office |
| --- | --- | --- |
| India | - | - |
| USA | 18 | 2.11Lakh |
| Canada | 16 | 1.01Cr |
| UK | 4 | 1.42Lakh |
| Australia | 29 | 53.09Lakh |
| New Zealand | 6 | 12.45Lakh |
| Germany | 5 | 86565/- |
Laiye Je Yaarian Movie Office Collection Report (Second Week)
| Country | Screen | Box Office |
| --- | --- | --- |
| India | - | - |
| USA | 7 | 41.32Lakh |
| Canada | 14 | 2.58Cr |
| Australia | 27 | 1.06Cr |
| New Zealand | 6 | 21.81Lakh |
Leave a Comment