Lahoriye music proves to be an icying on the cake for the movie
By Harpreet Singh | May 11, 2017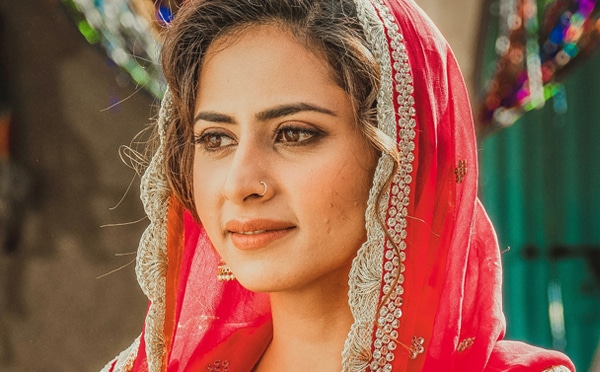 The impending movie "Lahoriye" is all ready to shake the mind and soul and heart of the viewers. Amberdeep Singh's first ever directed movie is expected to hit the theatres this May 12 that has created a lot of excitement among the audience with its simplicity, story and the most adorable songs.
The movie Lahoriye explodes the wealth of music and lovely songs that anyone could love. Till date songs named Akhar, Chunni, Janjhan, Jeeondean ch, are released that are already targeting hit albums.
Akhar: The lyrics of the song penned by Surinder Sadhpuri brings to us a dramatic piece sung by Amrinder Gill that creates an intense, rhythmic, driving sound and provides quite soothing environment to the listeners.
Chunni: Another beautiful song sung by Amrinder Gill and written by Preet Mangat is a tender expression and an excellent composition of balanced tone and phrasing. The chemistry between Amrinder Gill and Sargun Mehta will surely blow the song once the movie (Lahoriye) is released. To keep the movie suspenseful the video of this song is not yet revealed to its viewers.
Janjhan:A small and beautiful piece "Janjhan" sung by Gurpreet Maan and lyrics penned by Mann Hundal provides a wonderful insight of the movie Lahoriye in its trailer and the background music by Jatinder Shah too provides the soothing environment.
Jeeondean ch: Amrinder Gill providing his total contribution sung another song as well. Recently released song of Lahoriye "Jeeondean ch" is short, catchy and perfectly dreamy in a way that is nostalgic and pleasant. Fateh Shergill has successfully provided the song's lyrics while Jatinder Shah providing the rich and resonant crisp and exact composition of music to the song makes the attention of listeners throughout the song.
The songs of movie Lahoriye are lovely and quite adorable. Amrinder Gill and Sargun Mehta together in Lahoriye are supposed to give so much of loving moments to the audience.
Leave a Comment