Laavaan Phere: A Special treat from Roshan Prince to all Brother-in-laws (Jijas)
By Harpreet Singh | February 9, 2018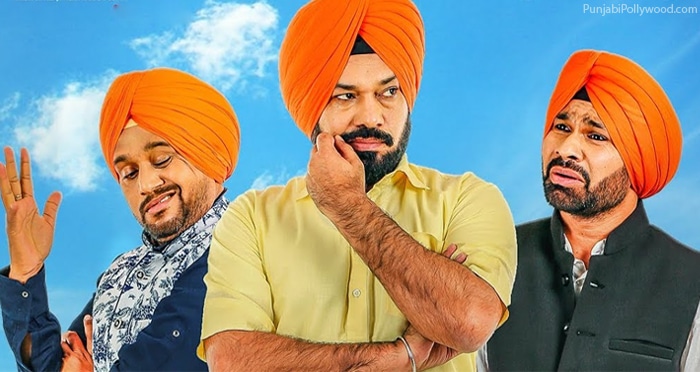 Punjabi wedding is nearly incomplete without any 'Khaap' & the most dangerous of all relatives in any wedding is specially the brother in laws (Jija ji) of the groom. And the same has been happening in the Laavaan Phere of Roshan Prince & Rubina Bajwa. No no not in real, but we are talking about the upcoming Punjabi movie of Smeep Kang Laavan Phere, where the situation went worst after the entry of 3 Khaapi Jijas of Roshan Prince during the wedding function of him.
Starting with Jija number 1, Karamjit Amnol has been playing the role of elder jija ji of Roshan Prince (Honey) in the movie Laavan Phere. And here's what he reacts when he got the news of his Saala's wedding ceremony- 'Jije di Salah to Bina ta Ghar te koi Saag nai Dharda tusi Munde da Viyah hi Dharta'. Seems the Jija has been angry that no one has considered his suggestion before finalizing the marriage ceremony of Honey.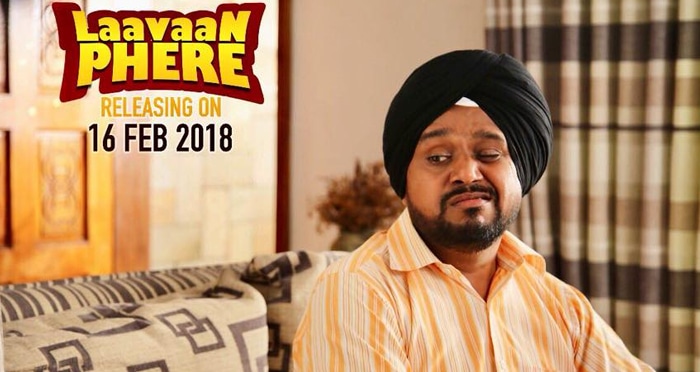 Coming to Jija number 2, Gurpreet Ghuggi has been finalized for the character of another Jija of Honey in Laavan Phere movie. And likewise the elder one, even he doesn't seems happy with the decision of his in-laws of Honey's wedding as he says- 'Acha Honey Da Viyah Rakh Ta Ae, Chalo Fir Jithe Rakhta Otho Chukk vi Ape Hi Leyo Sadde to te Nai Pahuchya Jana'.
And the youngest of Jija ji character has been played by Harby Sangha & as it has been said that big blasts comes in small packets, same goes with him as well in the movie. As he seem to be too much angry when he gets the invitation call for the Laavan Phere of Roshan Prince.
Let's see what more problems will these Trio of Jijas will create in the Laavan Phere of Roshan Prince & Rubina Bajwa on 16th Feb 2018 in your nearby theatres.
Leave a Comment