Let's Explore The Unsung Talent of Punjabi Industry: Krishan Joshi
By Punjabi Pollywood Team | October 3, 2018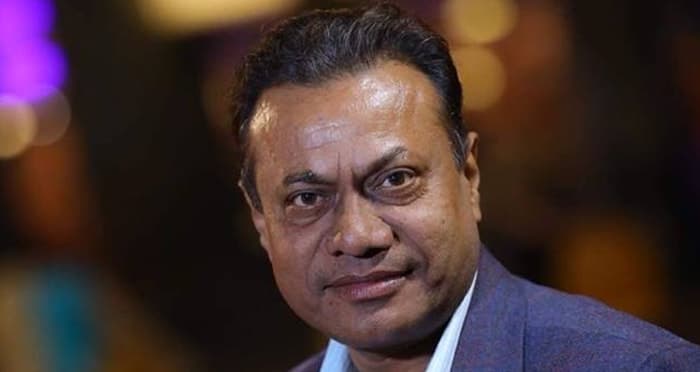 Land of five rivers is full of talent; either we talk about the singing, acting or comedy. Artists from Punjab have touched various heights of achievements and fame. But still many of the artists have not recognized by the mainstream media or the audience of Punjabi cinema. Here we the team of Punjabi Pollywood is going to put the light over such unsung artists of Punjabi entertainment industry. In this article, we are going to discuss that artist who has started his acting career from his young age by working in the various theatre groups of The City Beautiful: Chandigarh. Till now he has appeared in the number of movies, which also include Amir Khan's movie Dangal. His name is Krishan Joshi let's explore his acting life and profession.
Acting Profession:
Krishan Joshi has started his career as an actor in various theatre groups of Chandigarh. During that he performed in many plays, after that he got the chance to work in music videos, feature film, Tele serials as a character actor in comic roles. Talented actor Krishan Joshi also appeared in ad-film of ointment – pylo-9 in which he played a double role character. He was also seen in the advertisement of Rishi Yog Sandhi Tel (Oil).
With a Hindi movie, 'Luv Shuv Tey Chicken Khurana' Joshi got the chance to work in the Bollywood under the direction of Sameer Sharma. Joshi also impressed the Punjabi producers and directors that made his way to work in Punjabi movies 'Chevaan Dariya', 'Jihne Mera Dil Lutya', 'What the Jatt', 'Gun & Goal', 'Mere Yaar Kaminey', and 'SardaarJi 2'. Punjabi Short Movie The Click Ceremony is also on the list.
Television Career:
The dedication of actor Krishan Joshi take him to Tollywood and he impressed the audience of Hindi television watchers by acting in 'Agg De Kalirey' (Punjabi Serial), Star Plus Serial 'VEERA', Cross Connection, Woman From the East, 'Saavi' and 31 October. Here it comes the golden opportunity of Joshi when he got to work with Mr. Perfectionist of Hindi Cinema, Amir Khan, hence he worked in his super-hit movie Dangal.
Upcoming Projects:
Recently 'Krishan Joshi' acted in the Punjabi feature film Harish Verma's Krazzy Tabbar, Ranjeet Bawa's Khido Khundi and PTC productions' Addhi Chutti Saari. His upcoming projects include Punjabi movie 'Daastan-E-Sirhind'.
Personal Details:
KRISHAN JOSHI: 3-2-1965
Height: 5.5"
Language Known: Hindi, Punjabi & English
Hometown: Ludhiana (Pb.)
Contact : 09815419582 & 09988693974
E-MAIL: joshikrishan@gmail.com
Member: North Zone Film & T.V Association Chandigarh.
Leave a Comment