Movie Review: Kirdar E Sardar showcases the Punjabi value to the fullest
By Harpreet Singh | September 30, 2017
Movie Review Kirdar E Sardar
Movie Kirdar E Sardar has released this Friday and the audience review is in much favor of the movie. Kirdar E Sardar is directed by Jatinder Singh Jeetu and has Nav Bajwa, K.S Makhan, Neha Pawar and Gurpreet Kaur Chadha in leading role. The movie has been doing well in terms of all say it acting, storyline, and music. The onscreen chemistry between the actor and Nav Bajwa and the debutant actress Neha Pawar has also got much appreciation.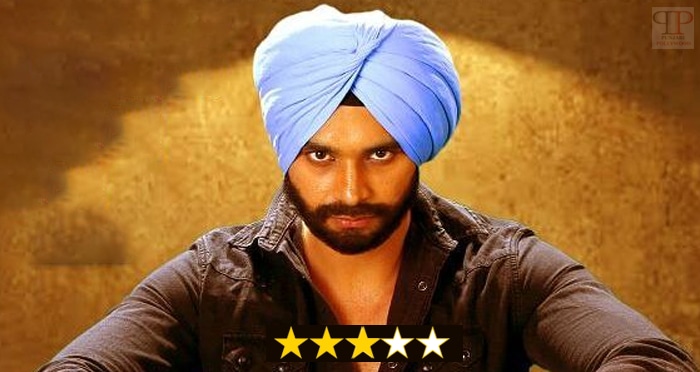 Whats it's all about? (Story Overview)
The plot of Kirdar E Sardar is very meaningfull it revolves around the lead actor Nav Bajwa and K S Makhan that how Nav Bajwa strives to be the boxing champion just like his father. But the journey has not been easy for him and how he overcomes all the obstacles is what Kirdar E Sardar is must to watch for. Then there is a beautiful romance and love chemistry between Nav Bajwa and Neha Pawar which goes along with the story. Well will Nav Bajwa will be able to mark a name by boxing? Or will he give up early? All the answers will be unfolded after watching a movie.
Whats New in Kirdar E Sardar?
Well first of all the film Kirdar E Sardar offers a very new young face Neha Pawar who is doing debut in Punjabi industry and her acting skills are much polished and she does not seem a newbie at all and movie is a complete action-packed. The fact that it revolves around the sports boxing which is not a usual thing in Punjabi industry. So sports enthusiastic for sure will love it. Also, the story of Kirdar E Sardar has much freshness in it and it offers something very unique and new.
Whats to do ? (Reason to watch)
Well, there are many reasons to go and watch Kirdar E Sardar. The lead actor Nav Bajwa performances is much appreciated in the movie and the way he delivers the dialogue has earned him many fans and acting skills of the debut actress Neha Pawar has got much acclaim. Then the real-life hero playing reel life hero K S Makhan is a must to look for in the movie and then for sure the songs such Chottan sung by Nooran sisters will go to your heart for sure. Kirdar E Sardar has some beautifully packed songs in it. Although the low-budget direction is coming out of movie much obvious still the movie is getting a thumbs up.
Star: 3 out of 5
Leave a Comment