Karamjit Anmol to undergo something unique in Manje bistre
By Harpreet Singh | April 8, 2017
Karamjit Anmol has successfully provided his contribution in Punjabi cinema by his marvelous acting which is of great recognition. It's not like he is only good at a specific role but the role he undertakes makes the role wondrous. He has also offered contribution in various Punjabi plays.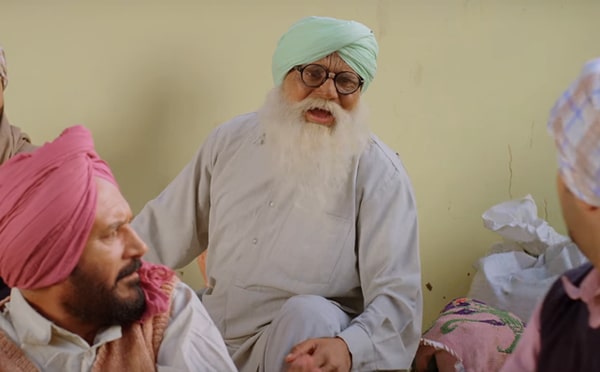 He has played a variety of role like of a college student, a lazy village person, a businessman, an on job worker etc. But now he is coming in a totally different look in front of his viewers which is beyond words as he is first time playing such a role. In the movie "Manje Bistre" Karamjit Anmol plays the role of 70-75 year aged person. From the launch of trailer itself his first look has touched the viewer's heart which is but obvious because of his lovely acting.
As per his role the makeup adds grace into his look. The cosmetics, the white beard, the turban, the particular old aged clothes etc are of essence into the role. Along with the staggering performance, Karamjit Anmol's awing voice amuses everyone. The main thing which he undertook was that his makeup took 3 hours but it stayed for 15 hours only and so whenever he has to continue with the act he needed to first do with makeover and then acting. In this movie he had worked a lot though he didn't had time. In the movie there is wedding environment and as per the role of old aged person Karamjit Anmol barges in everyone's work and the dialogues used will entertain the viewers a lot. Also, he chimes in with his wife in very small small things and gets insulted himself than too he doesn't stop from doing so.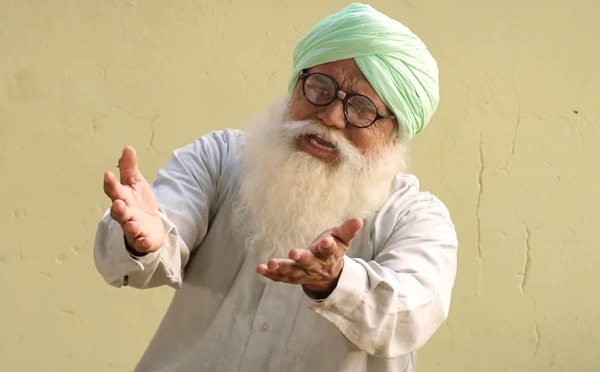 Karamjit Anmol is already a renowing singer and also his voice provides astonishment in each of his movie. Even in this movie also he has sung a wonderful song "Ja Vi Na" in which Gippy Grewal and Sonam Bajwa's lovely chemistry is seen as well as this song is already loved by everyone. So, not only by performing different different roles but also by having each and every substance in place makes an actor distinctive from others which is seen by Karamjit's performance.
Also, we feel obliged to let you know that within some time only Karamjit Anmol will be seen as a producer and director of the film.
We wish Karamjit Anmol's upcoming movie "Manje Bistre" will be loved by everyone…!!
Leave a Comment