After YouTube's Ban, Kanwar Grewal Announces Punjabi Song Ailaan Fer Ton on Farmer's Protest
By Amanpreet Kaur | February 11, 2021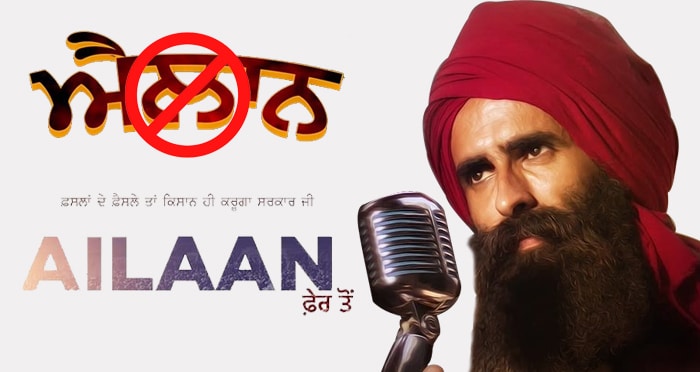 Punjabi singer Kanwar Grewal recently announced his forthcoming single 'Ailaan Fer Ton' following the ban of its former edition. Yes, after the intervention of the central Govt., YouTube pulled down Grewal's song revolving around the on-going farmer protest.
In the past few days, several Punjabi songs banned by the central government. The action took in the view of the farmer's protest happening for almost three months now. In actuality, the songs were a slight dig at the actions of the Govt. and the people supporting the newly introduced farm bills. Among those songs, one album titled 'Ailaan' was Kanwar's creation.
Moreover, the song has more than six million views on the popular video-sharing platform. Also, the singer has shared the news of the song ban through his Instagram handle, lately.
In addition, he mentioned that still, only farmers will take the decisions, dear govt. Also, in his shared screenshot, it mentioned that the content has been detained on the legal complaint by the central government.
However, the singer decided to re-release the song post the Govt.'s legal action. Kanwar shared the new poster of the song, scheduled to release on 13th February 2021. Furthermore, the name of the new song is 'Ailaan Fer Toan'. Take a note, the banned song was released on 10th October 2020
Well, it will be interesting to watch and listen to the upcoming song. We're already excited. Aren't you? Stay tuned for more updates!
Leave a Comment