Kala Shah Kala Review: a perfectly romantic and entertaining movie till the interval
By Punjabi Pollywood Team | February 18, 2019
The new Punjabi movie Kala Shah Kala having Binnu Dhillon, Sargun Mehta and Jordan Sandhu in lead released this valentine's day. It is a movie based on the romance between a couple having one beautiful girl Sargun Mehta (Pammi) and a dark complexion boy Binnu Dhillon (Lovely). In that way, the movie breaks down social obsessions or barriers. Now coming to the review of the film which is as follows: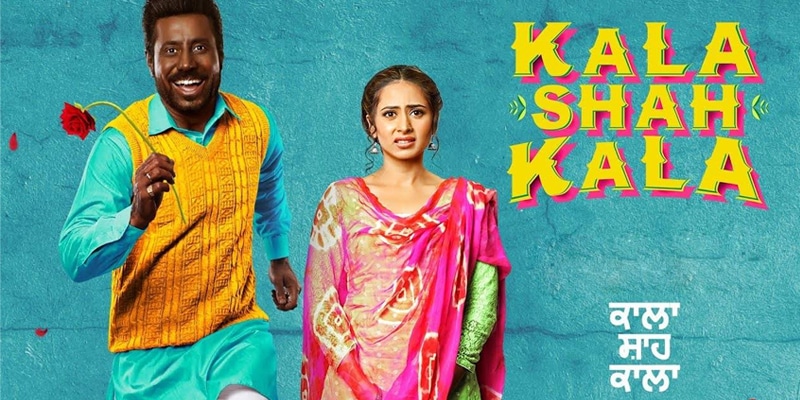 Story: As we discussed in the beginning, the movie is about a couple in which a girl is smart but the boy is ugly. It is a very big problem of our society, more interestingly a hand-some guy enters into the set who is Jordan Sandhu (Jaggi), now Binnu Dhillon (Lovely) starts feeling complex from him. Now will Lovely romance be continued or Sargun Mehta (Pammi) will go after Jordan (Jaggi)? This is the suspense of the movie, though it is a very much impressive plot, still, the story is unable to connect the audience till the end. Especially the end is known by the audience already, hence no sense in stretching it more.
Acting: The movie is having a leading couple with a lot of experience and talent. Both Binnu and Sargun are loved by the Punjabi audience and they know very well how to present the emotional scenes and comedy too. But the third character in main lead Jordan Sandhu is a new guy, he tried his best in satisfying the Punjabi audience but still couldn't do up to the mark. Though all the supporting characters including Harby Sangha, Karamjeet Anmol, BN Sharma, Aneeta Devgan, Nirmal Rishi, and Shehnaz Gill are in their excellent flow.
Direction and Dialogue: The movie Kala Shah Kala is helmed by Amarjeet Singh, he has also written the story as well. But he couldn't carry the full attention of the audience, as the audience enjoys the movie till the interval only. After that, the movie becomes slow and very much predictable. The dialogues are of Rakesh Dhawan, he also lacks in putting emotional feelings through his words for all 140 minutes. Apart from this, the one another major weak part of the movie is make-up! As Binnu Dhillon's dark face is looking totally artificial and the crew fails in making it natural.
Music: Songs of the movie are having music by Jaidev Kumar, Jaggi Singh, and Jatinder Shah. All of them done a miracle in their job. Lyrics are of Bunty Bains and the vocals are given by Jordan Sandhu, Navjeet, folk star Ranjeet Bawa and Sufi queen Sonu Kakkar. Right from the music launching ceremony, the songs are loved by the audience. Also in the theatre background score impresses much. Thus musical part of this movie Kala Shah Kala is worth appreciating.
Leave a Comment