Kaka Ji Review : Dev Kharoud is a star, Delivers an exhilarating performance
By Punjabi Pollywood Team | January 18, 2019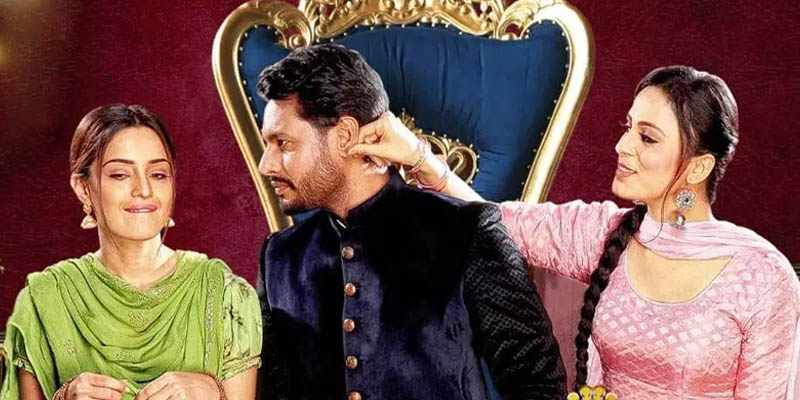 New Punjabi movie Kaka Ji starring Dev Kharoud and Aarushi Sharma released on Friday, Jan 18th. The movie has come under the direction of Mandeep Benipal and is a production of Ravneet Kaur Chahal & Rajesh Kumar. You all must be waiting for the review of this movie so without taking much of your time; let's move straight towards the review of Punjabi movie Kaka Ji.
Story
The movie is based on the concept of social barriers like Cast system of Indian culture and rich-poor difference. Father of Dev Kharoud is a very proud man who is not ready to entertain the persons with the lower background. On the other hand, Dev Kharoud is a very open guy who loves to interact with each one from his village and hence people love to call him Kaka Ji. He falls in love with a girl from a weaker family which is not acceptable by his father now what will happen in the future. This is the story of movie Kaka Ji, here we proudly share with you that the story of the movie is about different classes of the society, has its own class, which should be watched in theatres. The writer of the story of Kaka Ji is Gill Raunta, who is a noted lyricist of Punjabi industry. His songs are always close to the Punjabi people and with this story he has shown that he is a guy with a brilliant command over Punjab's problems and nature of the people as well.
Acting
The crew involved in the making of film Kaka Ji, Jagjeet Sandhu, Seher, Dheeraj Kumar, Lucky Dhaliwal, Anita Meet, Parkash Gadhu, and Gurmeet Sajan all are the jewels of the Punjabi film industry which can never be doubted. Dev Kharoud is looking perfect as per the need of the story, though the actress Aarushi Sharma is a little bit weaker companion to him. But still, the overall impact of acting is excellent. Especially the dialogues are given Malwai Touch which is the most attractive thing in this movie.
Direction
The movie Kaka Ji has a direction of Mandeep Benipal, who is an experienced guy giving hit movie every year. His last work was major of bio-pics, but this time he is out with a movie with a fictional story but real problem. He has considered many changes for the same; he has tried best to take the dialogues which are familiar to Punjabi audience. His work is more focused to attract Punjabi youth in which he is successful too.
Music
Songs of the movie Kaka Ji has vocals of Prabh Gill, Gurnam Bhullar, Rajvir Jawanda, Gurlez Akhtar Mannat Noor Himmat Sandhu & Harman Gill and musically designed by Gurmeet Singh, Laddi Gill & Ikwinder Singh. The story Gill Raunta has himself penned these songs along with a creative poet Amar Kavi. All the songs are hit already and you also be in love with the same, so we guess you don't need to know more about it.
Leave a Comment