Jungle Book: Takes you in adventurous and thrilling world of Jungle
By Harpreet Singh | April 19, 2016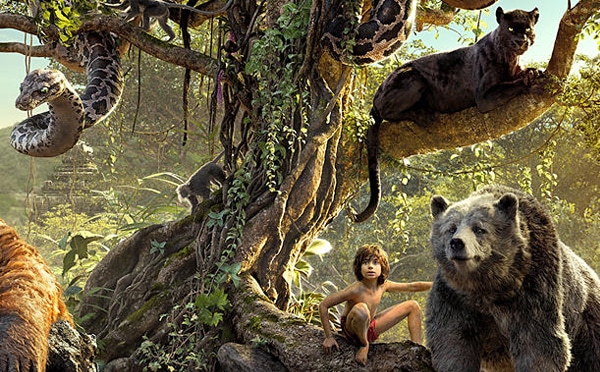 "Jungle, jungle pta challa hai chaddi pehan ke Phool khila hai" while reading these lines you also start singing and remembering about these beautiful lyrics which surely take you in your childhood memories, when we all sit together in front of television screens and watch different episodes of Jungle book where how an orphan boy Mongali nurtured in jungle between lots of animals.
This movie is made by a Hollywood filmmaker Jon Favreau, who previously directed films like Iron man, Cowboys and Aliens and Chef. He selects our main hero after 2,000 auditions for the lead role before locking Indian-American child actor Neel Sethi.
The Hindi version of this movie is dubbed by very fine actors and actresses of our Bollywood industry. Nana Patekar, Om Puri, Irfan khan, Priyanka Chopra and many more give their voices to this movie and makes it extremely successful and relive it with the melodious voices of those children who sung the main theme song of Jungle Book.
The movie is filled with thrill, adventure, emotions, action means full Masala movie. One can't blink their eyes on the fighting scene between Sher khan and Mongali.
Although it is a short movie of one and a half hour so one could easily manage their time to watch it. Children must go with their parents to watch and I am sure that all age group people would like it thoroughly.
Credit – Deepali (LDH)
Leave a Comment