Jindua Movie Review: A film worth watching!!
By Harpreet Singh | March 19, 2017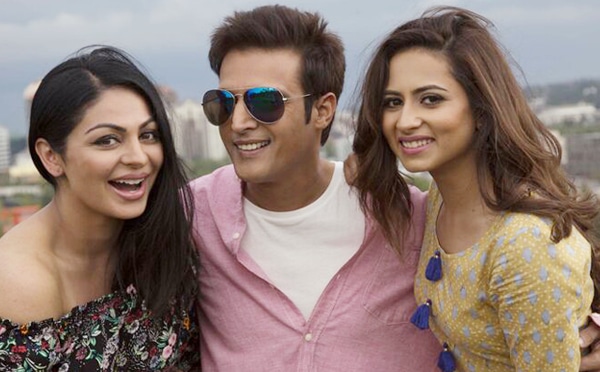 Film – Jindua
Actors/cast – Jimmy Shergill, Sargun Mehta and Neeru Bajwa
Director – Navaniat Singh
Writer – Dhiraj Ratna
Genre – Comedy Romance Drama
The movie Jindua directed by Navaniat Singh is tectonic for Bollywood cinema as well as it has also levelled Pollywood cinema. It's not wrong if one says that this movie is directed considering non-native viewers. The story is based on a very simple topic 'love triangle' but it has touched the Punjabi people's endearing topic of going abroad. How the golden dreams of people get ruined and what sort of compromises they have to make? What kind of risks they undertake? How ending dreams they start earning for their livelihood? How the generation gap affects the people? The answers to all such questions are in this movie.
In the movie, written by Dhiraj Ratna, Karma(Jimmy Shergill) was sent to Canada by his family to earn for their livelihood. There he meets Saggi(Sargun Mehta) who came their on student visa. In very few meetings only they fall in love with each other. On the other hand, Irsh(Neeru Bajwa) who is Canadian citizen is frustrated by the restrictions put up by her Punjabi parents and also her father has put a condition to marry only and only a Punjabi boy to be a part of his property but she dreams of having her own music band. So as to fulfil her father's condition she agrees to dramatically marry karma and karma also agrees because to marry saggi he needs to be a permanent citizen of Canada. But the question is after marrying Irsh he became permanent citizen or not? Does he marry Saggi in the end or not? The movie is all about this and it totally entertained the viewers as well.
Sargun Mehta and Neeru Bajwa's acting is wonderfully amazing but Jimmy Shergill's role of being a romantic actor is not so impressive. The X-factor of the film the dog Dabbu or Tuffy and the famous comedian actor Rajiv Thakur adds grace to the film. Rajiv Thakur has played a wonderful role in his first Punjabi film. The music is given by Jaydev Kumar. In the end the movie gets a bit slow and the melodrama increases a lot but though it entertains a lot to the viewers.
Leave a Comment