Jindua: A Love story with full of ifs and buts
By Harpreet Singh | March 4, 2017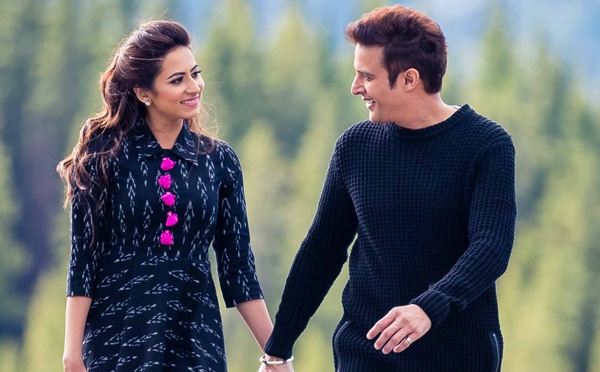 The golden Jodi of Punjabi film industry, Jimmy Sheirgill and Neeru Bajwa is coming back after a long gap in the movie 'Jindua' on 17th March 2017. Starring Jimmy Sheirgill, Neeru Bajwa and Shargun Mehta in lead roles, Jindua will be one of those Punjabi movies that will offer a blend of emotions to the audience. Be it love, romance, hate or pain, audience will surely get a roller coaster ride of feelings in theatres while watching Jindua.
The story of Jindua seems to be based on a love triangle, where the guy fall in love with 2 girls and similarly the girls also fall in love with the guy. But the guy hides a truth from both the girls fearing to lose both of them. But one day the truth gets revealed in front of both the girls and they leaves him alone. As he loves both of them, he got really broken and what all he goes through just because of his lie is all about the story of Jindua.
The ad-on factor of the movie 'Jindua' is the dog that always gives support to Jimmy Sheirgill in his good and bad situation. He is the only one to whom Jimmy use to share all his sorrows whenever he is sad in the movie.
Director Navaniat Singh has kept all the things in mind during the direction of the movie. And with Jindua he is all set give a perfect treat to the audience. From acting to locations, music to direction, everything seems to be attractive as seen in its trailer. The movie has been shot in some mesmerizing locations of Canada that really gives a treat to your eye.
Apart from acting and locations, the music of Jindua movie will also take you to the era of Punajbi folk music. Jindua offers a musical package to the audience, from folk to western music. The music of Jindua movie has been composed by Jaidev Kumar, Arjunaa Harjai and PropheC.
Why to watch any other movie, when a basket full of entertainment is waiting for you in Jindua. Colours of love, eye catchy locations, heart touching acting and mesmerizing music, all together is waiting to make your weekend more happening. Book your advance tickets and start a your journey of roller coaster ride of emotions with Jindua on 17th March in theatres near you.
Leave a Comment