Jind Mahi Trailer : Sonam Bajwa and Ajay Sarkaria's Jodi Steals the Show
By Sonia Khanna | July 14, 2022
The upcoming Punjabi film Jind Mahi drops its trailer, today! Gorgeous Sonam Bajwa and handsome Ajay Sarkaria play the main lead. However, the twist in the tale is brought by Gurnam Bhullar and debutant Raj Shoker.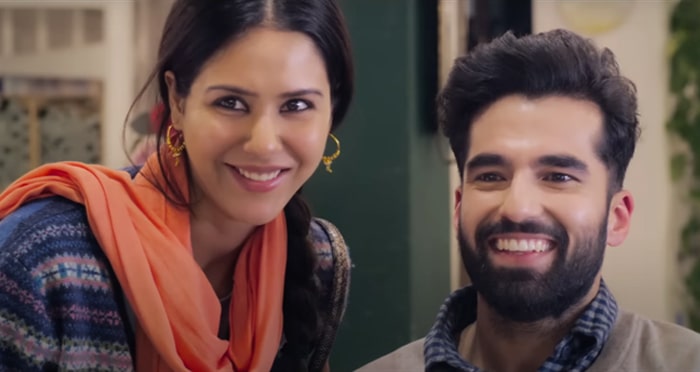 Talking about the trailer, it shows how Laado (Sonam) and Harry (Ajay) happen to meet by luck. Then, their lovey-dovey encounters keep on happening till the man falls in love with the girl. Next, the moment he steps in to propose to her, Gurnam Bhullar (enters in) where Laado hugs him in front of Harry. And the race to win his beloved begins!
Jind Mahi Trailer
Next, the characters will surely draw your attention. Sonam is yet again playing the Ardab Mutiyaran kind of character. She is a fierce, brave, and typical Punjabi woman. Unlike in that movie, Ajay Sarkaria in Jind Mahi is totally different. This film gives him enough room to showcase his acting skills and versatility. With a little peep, the characters of Gurnam and Raj seem to do well and look pleasing.
The sneak-peek of the movie Jind Mahi is totally endearing and will leave people wanting for more. Directed by Sameer Pannu and a story by Manmord Singh Sidhu, the flick promises you an ordinary love story in a unique manner. So, get set to watch the heart-tickling tale of Jind Mahi on 5th August, 2022.
Leave a Comment